Low in the Gulf and a wave in the Caribbean
The National Hurricane Center is monitoring a small low pressure system over central Georgia. This system is forecast to move northeastward, toward the coast of the Carolinas later this week.
---
---
Less rain and more heat for SE Texas
Wait, when is the triple digit weather returning? Press play and ABC13 Meteorologist David Tillman will fill you in.
A huge heat ridge is headed our way. We'll dry out and really heat up by the weekend.
MORE
---
Weather Maps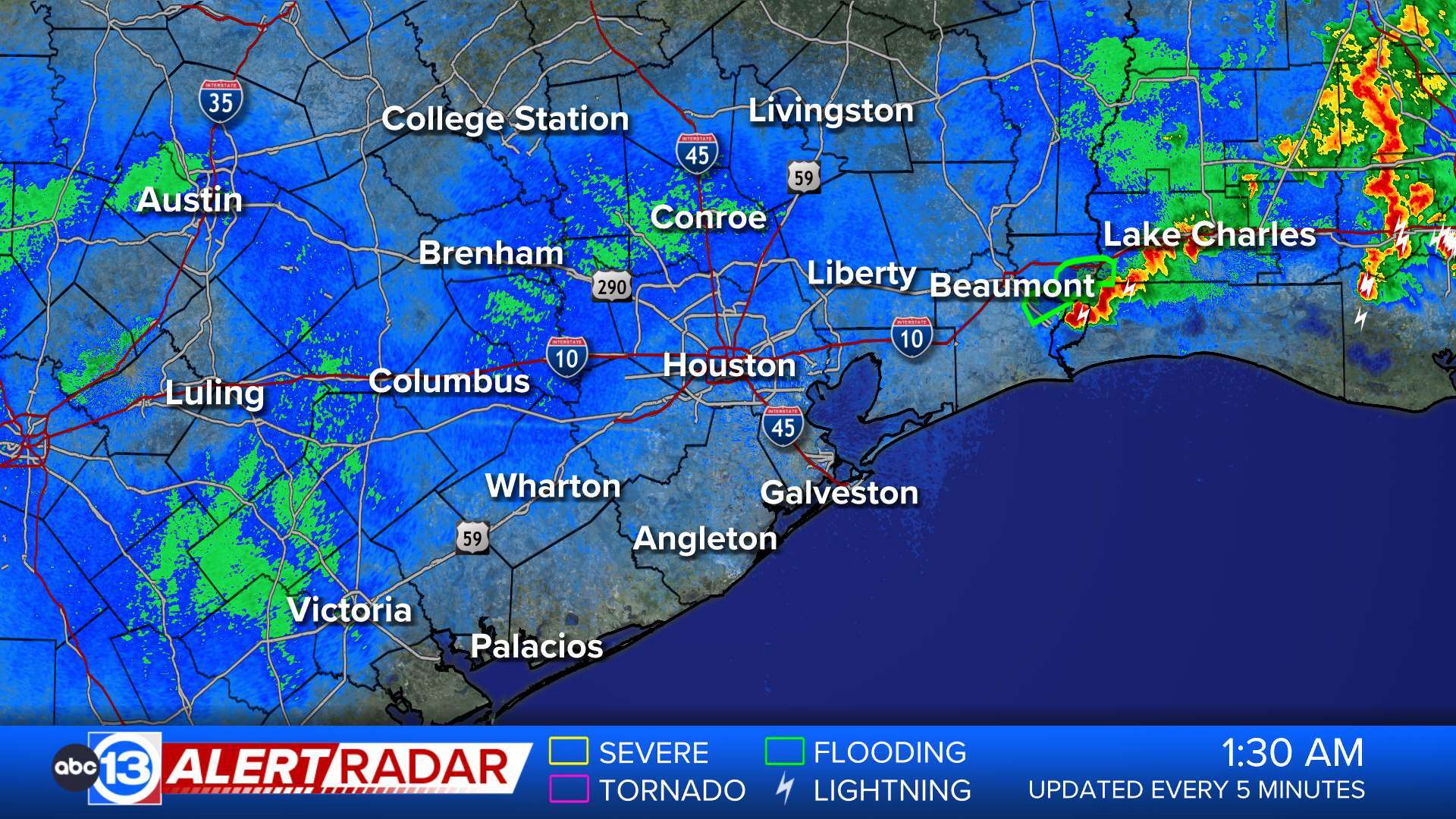 ---
---
---
Special Weather Statement

...HEAT INDEX VALUES BETWEEN 105 AND 109 DEGREES ARE EXPECTED TODAY ACROSS VICTORIA CROSSROADS AND NORTHERN COASTAL BEND... The combination of warm temperatures and high dewpoints will produce heat indices between 105 and 109 degrees today across the Victoria Crossroads and northern Coastal Bend. Higher heat index values expected farther south and west. Residents with outdoorMore
---
---
---
---