Download the ABC13 News app!
ABC13 has a mobile app to keep you on top of the latest breaking news, weather, traffic and live streaming video!
---
---
Rain chances and heavy fog for Sunday
Wet, cloudy weather stays throughout the weekend ahead of warm front next week. Expect dense sea fog Sunday morning.
A warm front moving in Sunday will bring back the rain to Southeast TX.
MORE
---
Weather Maps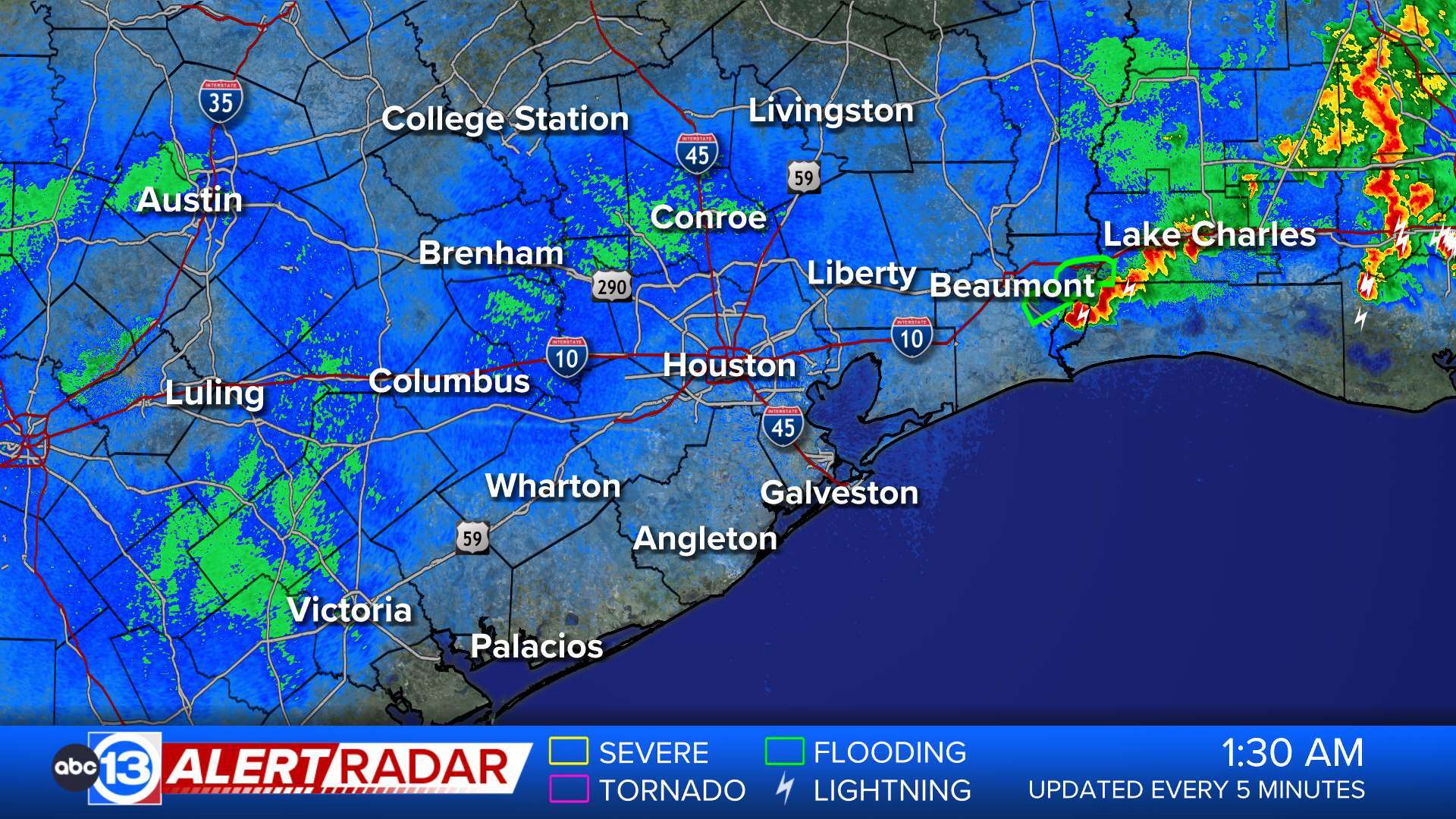 ---
---
---
Dense Fog Advisory

...DENSE FOG ADVISORY IN EFFECT UNTIL 6 PM CST SUNDAY... * WHAT...Visibility one quarter mile or less in dense fog. * WHERE...Brazoria Islands, Galveston Island, Bolivar Peninsula. * WHEN...Until 6 PM CST Sunday. * IMPACTS...Hazardous driving conditions due to low visibility.More
---
---
---
Download the ABC13 News app!
---
---