UTHealth House Calls
In an effort to educate the city on a variety of health topics, Mercedes-Benz Dealers of Greater Houston is teaming up with UTHealth in 2019, to bring you health-related House Calls! A series of live web chats, hosted at local Mercedes Benz dealerships, will cover different health categories that concern the surrounding communities.
Topic:
Women's Health at Every Age and Stage
Host:
Mercedes-Benz of Houston Greenway
Date:
May 16
This "House Call" touched on Women's Health! Learn about the best way to take care of your body at every stage of life and why it is important to schedule your well-woman checkups and preventative screenings.
To learn more about Aging Healthy,
Click Here
MEET THE HOUSE CALL HEALTH EXPERTS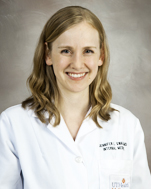 Jennifer L. Swails, MD, FACP
Clinician educator, Jennifer Swails, MD, assistant professor of internal medicine at McGovern Medical School at UTHealth, serves as program director for the internal medicine residency program and director for the university's interprofessional education initiatives. Through her leadership at UTHealth and her clinical practice at UT Physicians, she is dedicated to advancing collaboration among health care teams, enhancing health care outcomes, and improving population health.
SEE PREVIOUS HOUSE CALLS HERE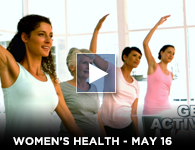 SEE ARCHIVED HOUSE CALLS

Star Motor Cars
7000 Old Katy Rd. Houston, TX 77024
(713) 868-6800
Mercedes-Benz of Houston Greenway
3900 Southwest Fwy, Houston, TX 77027
(713) 489-2111
Mercedes-Benz of Houston North
17510 North Fwy, Houston, TX 77090
(281) 305-8970
Mercedes-Benz of West Houston
1025 Hwy 6, Houston, TX 77079
(281) 492-5800
Mercedes-Benz of The Woodlands
16917 Interstate 45 South, The Woodlands, TX 77385
(936) 206-7500
Mercedes-Benz of Sugar Land
15625 Southwest Freeway, Sugar Land, TX 77478
(281) 207-1500
Mercedes Benz of Clear Lake
500 Gulf Fwy S, League City, TX 77573
(855) 720-4196