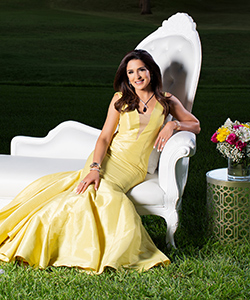 Sneha Merchant
Sneha Merchant was born into a family and community that believed giving of one's self, through time, material or intellectual ability for the relief of hardship or pain can shape the social conscience and improve the human condition. Sneha's mother was a paradigm of this belief and planted the seeds of philanthropy in her daughter.Having served on many boards and as Gala Chair for St Jude's Children Hospital, The Women's Home, Operation Smile, APAHA and Indian Film Festival of Houston, Sneha has been recognized as:
- Neiman Marcus Best Dressed 2017 Honoree, from March of Dimes
- 50 Most Influential Women of Houston 2017 by Women's Magazine
- Operation Smile Houston's Universal Smile Award in 2016 for her and husband Naushir
Professionally, Sneha and Naushir oversee Eastpoint Noble Hospitality, Prime Noble Realty and Giant Sales, LLC, focusing on growth and expansion of numerous properties, retail stores and hotels in Houston. Sneha's most cherished priority is her family and she is a hands-on mom to 8-year-old son Zaryan and 4-year-old daughter Zenya. She hopes to instill the same values in her children's lives as her mother did in hers - an ethos of self-reliance, an emphasis on education and a pervasive spirit of philanthropy.