SHEPHERD, TX -- A Shepherd citizen was met with a big surprise on Sunday, Aug. 9, when volunteers came to his house to help mow his lawn, which was needed as Entergy Texas could not walk through the grass to find and read his meter.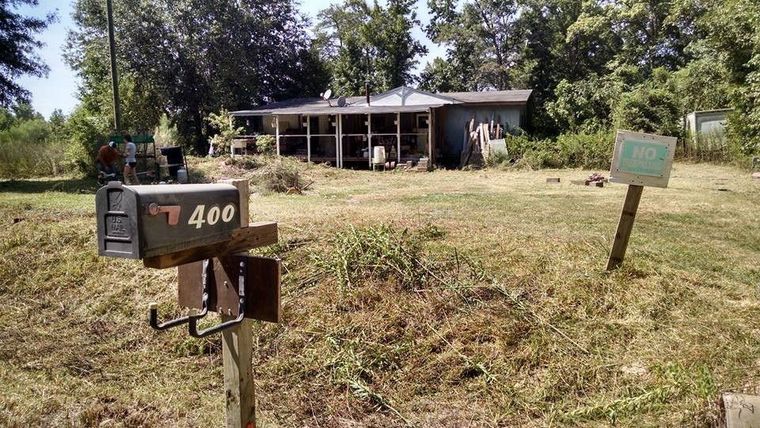 AFTER PHOTO: Hard work and sweat paid off for the volunteers who came to mow Sohrab "Ben" Houshmand's yard. Houshmand was unable to mow the lawn himself due to medical and financial reasons.
A chain of emails, beginning with representatives of Entergy Texas established that a vegetation letter was mailed to Sohrab "Ben" Houshmand regarding needed yard work.
Houshmand, 73, and a Vietnam War veteran, replied to Entergy, informing them that he is unable to care for the lawn himself due to having had a heart surgery as well as an oxygen deficiency to his brain.
Read more from The Eastex Advocate, a Houston Community Newspaper partner