CLINTON HILL, Brooklyn -- Former NBA player Sebastian Telfair has been arrested on weapons and marijuana-related charges during a traffic stop in Brooklyn.
Police said Telfair was pulled over early Sunday morning on Atlantic Avenue near Classon Avenue in Clinton Hill after he began to drive with his headlights off.
Officers then arrested Telfair and a friend after noticing a lit marijuana cigarette.
Police allegedly found a number of guns and ammunition, as well as two bags of marijuana inside the car.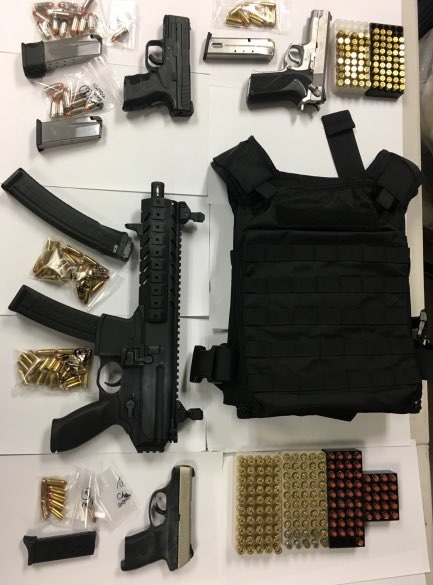 Telfair was arraigned Sunday night and released on $75,000 bail.
In 2007, Telfair was charged with second-degree possession of a handgun in Yonkers.
He pleaded guilty and was sentenced to three years of probation.
Telfair was a first-round draft pick in 2004. He started with the Portland Trail Blazers and spent time with the Boston Celtics, Minnesota Timberwolves and other teams before ending his career in China in 2014.

(The Associated Press contributed to this report.)
Report a typo to the ABC13 staff
null