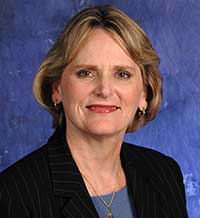 Got questions about blood donation? This Friday is ABC-13's Spring Blood Drive. By donating you can save up to three lives! You might have questions about donating and joining us Wednesday at 6pm is Dr. Susan Roseman, chief medical officer at the Gulf Coast Regional Blood Center.
BLOOD DRIVE LOCATION/TIMES
About Dr. Roseman
Dr. Susan Rossmann is the first Chief Medical Officer of The Blood Center. She joined the staff in September 2001 from her position as director of the blood bank and director of the microbiology and serology departments at Texas Children's Hospital.
Dr. Rossmann completed her undergraduate studies at Mount Holyoke College and received an MA and Ph.D. in anthropology from the University of Michigan. In 1989, she received her M.D. from Baylor College of Medicine, where she also completed her residency in anatomic and clinical pathology. She is board certified in both anatomic and clinical pathology and certified in blood banking/transfusion medicine by the American Board of Pathology.
Dr. Rossmann was actively involved with The Blood Center, even before joining the executive staff. She held memberships on the technical advisory and the education and research committees. Rossmann is also an inspector with the College of American Pathologists' laboratory accreditation committee and a blood bank standards assessor with the American Association of Blood Banks. null