SANTA ROSA, CA -- It's not official yet, but the Santa Rosa Fire Department says they're now fairly certain that a hoverboard charging in a child's bedroom caused a house fire that killed two dogs. Fire officials are now warning people who have them to keep an eye on them. They say - don't take any chances.
For David Carpenter, this was the kind of homecoming he never expected.
"It's like selling kids bombs," he said. "They're just gonna go off, you never know when I guess."
From the beginning, neighbors describe this as no ordinary house fire.
Mark Keeler heard the commotion and pulled out his cellphone as the front of the house practically exploded with heat.
"I mean, completely engulfed within minutes," he said.
Neighbor Jessie Molina called it in.
"It feels like it all happened in a minute or two," she said. "It was very quick."
Now, the Santa Rosa fire department has traced the point of origin to the exact spot where Carpenter's daughter had been charging a hoverboard she received for Christmas via Amazon.com
"The hoverboard itself was plugged in the bedroom near a bookshelf," said Paul Lowenthal with the Santa Rosa Fire Department. "The bookshelf had some indicators on it that showed that the fire had started near the ground level."
WATCH VIDEO: Hoverboard catches fire, explodes in Houston mall
It's the 40th reported hoverboard fire in 19 states, according to the U.S. Consumer Product Safety Commission. The agency is now looking hard at lithium ion batteries that come with the products.
"We didn't get any warnings, didn't get any recall notices from them after we bought it," said Carpenter. "I've seen news stories after we purchased it that they were having problems with them, so we were being very careful with it."
No one was home when this fire broke out. Just family's two beloved dogs -- a labradoodle named Bella and boston terrier named Boo. They perished in the heat and smoke.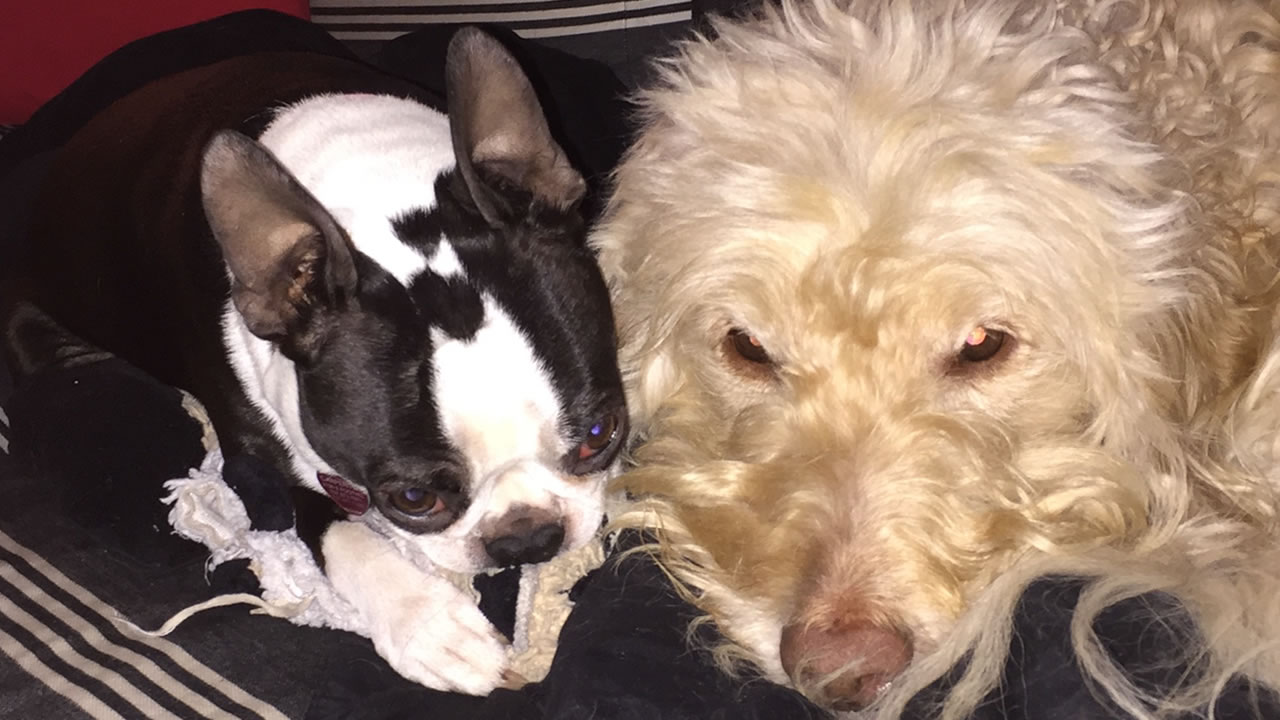 Carpenter and his family are devastated.
"You never know what's gonna happen," he said. "I didn't see it coming, of course. Just be careful, to the parents out there. I could have happened in the middle of the night, I could have lost my daughter."
U.S. CPSC Chairman Elliot F. Kaye issued a statement Wednesday. He wrote, in part: "At CPSC, our investigators and engineers continue to work diligently to find the root cause of the hoverboard fires that have occurred throughout the country. CPSC staff is focusing on the components of the lithium-ion battery packs as well as their interaction with the circuit boards inside the units. Beyond the fire hazards, based on the increasing number of serious injuries and emergency room visits associated with these products, we are also expanding our investigation of the falls associated with hoverboards. At first glance, it is easy to believe the risk of falling off a hoverboard is an obvious one and to dismiss those injuries as user inexperience or error."
He also noted that customers who purchased a hoverboard from Amazon can return their product for a full refund. Click here to contact the company.
Kaye encouraged consumers to report fires or falls to the CPSC here.
Click here for more stories and videos on hoverboards.