MEET THE DISTINGUISHED SCHOLARS IN THE STEM CATEGORY!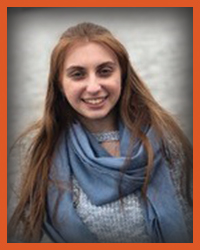 NAME:
Eleena Sherman
HIGH SCHOOL:
High School for the Performing and Visual Arts
GRADE:
Senior
ACHIEVEMENTS:
Eleena is an active member of the National Honors Society, the Science National Honors Society and is the Historian of her Orchestra. She has a great passion for biological science and the brain. She has worked as a research assistant for both a Doctor at Baylor College of Medicine and a neuropsychology graduate student. In addition to her STEM endeavors and playing in the TMEA Region 23 Symphony Orchestra, Eleena volunteers as a counselor at the Jewish Community Center and at West View School for Autism.
GOALS:
Eleena plans to attend the University of Chicago, Brandeis University or the University of Rochester. She is interested in pursuing a PHD in neuroscience and working in a lab setting.