KEMAH, TX (KTRK) -- Huge flames destroyed a boat on a Kemah dock Saturday afternoon.
The Kemah Fire Department responded to the fire and quickly put it out. An viewer snapped several photos from the scene and sent them to Eyewitness News.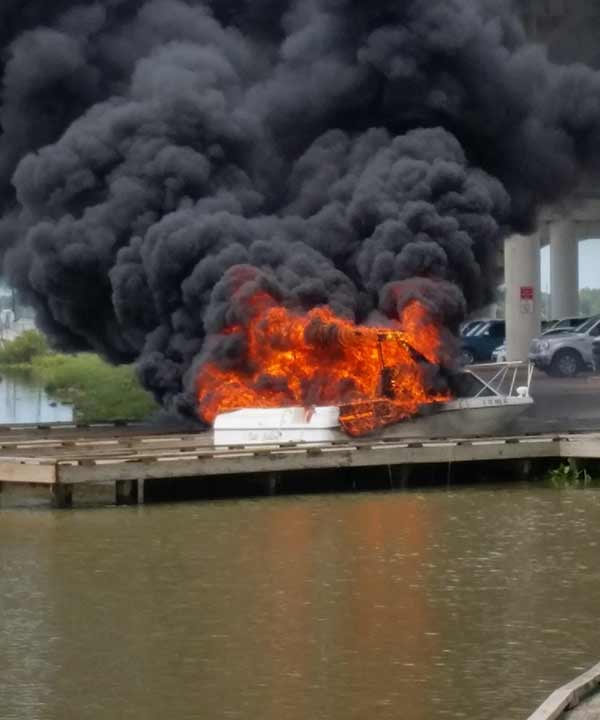 Fortunately, there were no injuries.
It's unclear what caused the boat to catch fire.
Keep checking back on this page to get real-time updates as this story unfolds. To get alerts for breaking news, download the ABC-13 news app for iPhone or Android. You can also get breaking news alerts sent to you by email.