WALLER, TX (KTRK) -- A Waller police officer videotaped pepper spraying a student, seemingly unprovoked, has been placed on leave.
Officer Adolphus Cannon is on paid administrative leave pending the outcome of an investigation by the Waller Police Department. The Texas Rangers and Waller County District Attorney's Office are assisting.
The incident happened early Monday morning, October 6, outside the Meadows Apartments near Prairie View. Police responded to a large disturbance and Bobby Hall, A Prairie View A&M senior, grabbed his camera and started recording.
"Yeah, it's what I do. I'm a mass communication major here at our school," Hall told Eyewitness News.
The video shows a Waller Police Department officer using pepper spray on Hall. The department identified him as Cannon.
"It just started burning my face. It was burning," Hall said.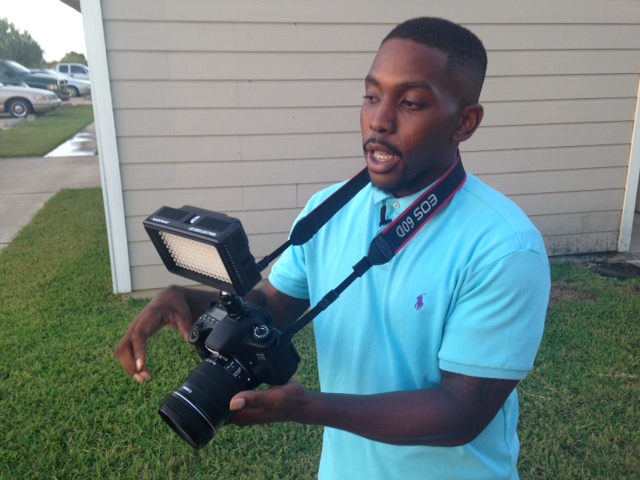 In response, the Waller Police Department released this statement:
"We became aware of a video in which one of our officers may have used pepper spray during an encounter with a civilian. We are currently reviewing this incident to determine the officer's compliance with standard operating procedures. The officer has been placed on administrative leave pending the outcome of our review."
The department also notified Waller's Mayor and City Council Members.
Cannon has been with Waller PD for three and a half years.
"I think he should lose his job. I feel like I didn't do anything wrong. I was just using my First Amendment Right. I feel like he was abusing his authority," Hall said.
We attempted to locate Cannon for comment but were not successful.