NEW YORK -- In the wake of the presidential election, there's an art installation called "Subway Therapy" underground in Manhattan.
The artist Levee started the wall of Post-Its in the underpass that connects the 1 train to the L at 14th Street and 6th Avenue.
"Because of how stressful the last couple of days were, I thought it would be nice to have something that people could do really quickly so they could maybe get something off their chest," Levee said.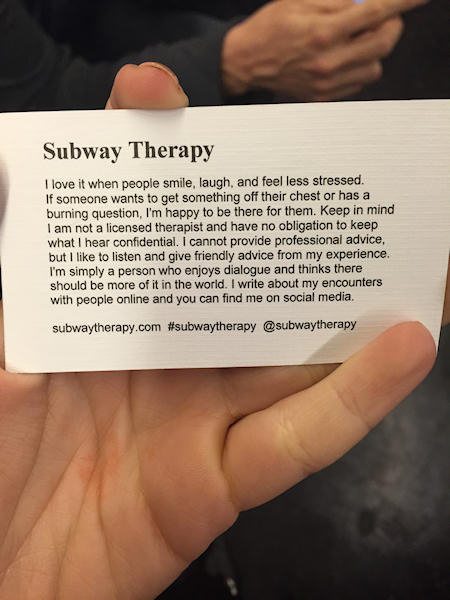 The project started before the election to give people the chance to get anything off their chest that they wanted to.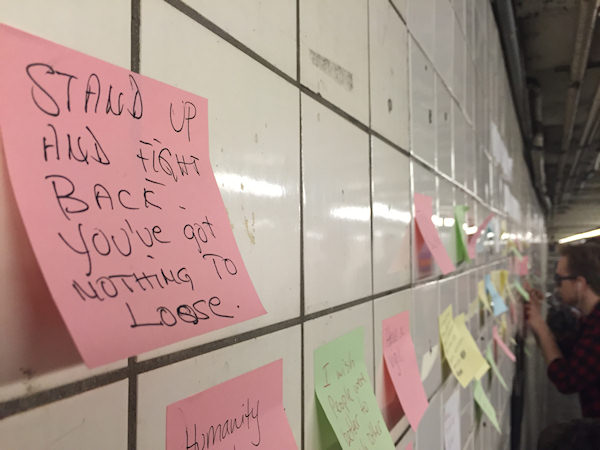 "Today is kind of a special edition because of the frustrations and stress it seems like people will have. So I brought the Post-Its and I thought it'd be interesting to see everyone's thoughts up on the wall. It's been really beautiful," Levee said.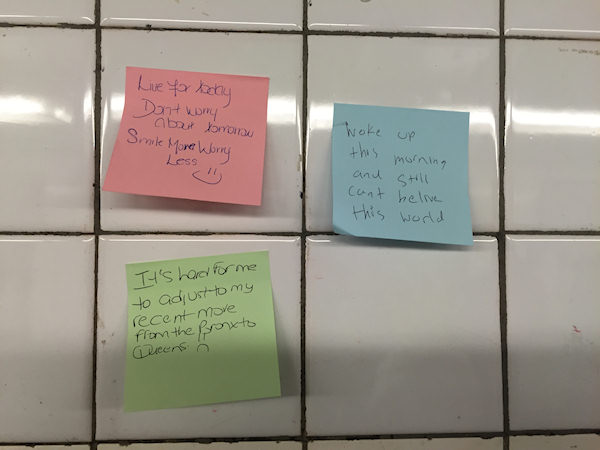 The artist urged everyone to look towards the future and to move forward.
SEE: Stunned faces of Hillary Clinton supporters on Election Night
Guests watch early results during Democratic presidential nominee Hillary Clinton's election night rally in the Jacob Javits Center glass enclosed lobby in New York. (AP Photo/Matt Rourke)