BRONX, New York -- A New York Police Department officer who was shot while in a police command post vehicle has died.
Officer Miosotis Familia, a 12-year veteran, was shot in the vehicle parked in the Tremont section of the Bronx early Wednesday.
Police said a suspect walked up to the vehicle that was positioned in the neighborhood in response to a recent shooting, and opened fire.
Familia, 48, was shot through the window and taken to St. Barnabas Hospital, where she was treated for critical injuries.
The gunman has been identified as 34-year-old Alexander Bonds. The image below is a previous mugshot of Bonds.
While her partner radioed for help, other officers ran outside and fired at the suspect. The gunman was pronounced dead at the scene.
'My partner's shot!': Audio released of moments after shooting of officer in the Bronx


The NYPD said it recovered the suspect's weapon at the scene: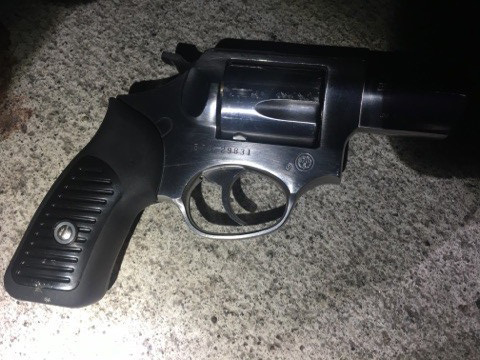 Another person, believed to be innocent, was shot in the stomach and sustained a non-life threatening injury.
The officer was assigned to the 46th Precinct's Anti Crime unit.
"Based on what we know right now, it is clear this was an unprovoked attack on police officers who are assigned to keep the people of this great city safe," said NYPD Commissioner James O'Neill.
#NYPD PO Miosotis Familia has been assassinated in an unprovoked attack on cops assigned to keep NYers safe. Keep her family in your prayers pic.twitter.com/yhRB7H5bvi

— Commissioner O'Neill (@NYPDONeill) July 5, 2017
The shooting initially seemed similar to the shooting of Wenjian Liu and Rafael Ramos in 2014, and was near where Sgt. Paul Tuozzolo was fatally shot in November.
Report a typo to the ABC13 staff