SPRING, TX (KTRK) -- Heavy rains leads to a swollen Cypress Creek overnight in north Harris County.
The creek rose about 15 feet in 12 hours, flooding out the storage areas of the Westfield Lake Apartments. The good news, for now, is it does not appear any water has made it inside the apartments.
At least a dozen vehicles were found by our Eyewitness News crew in those high waters.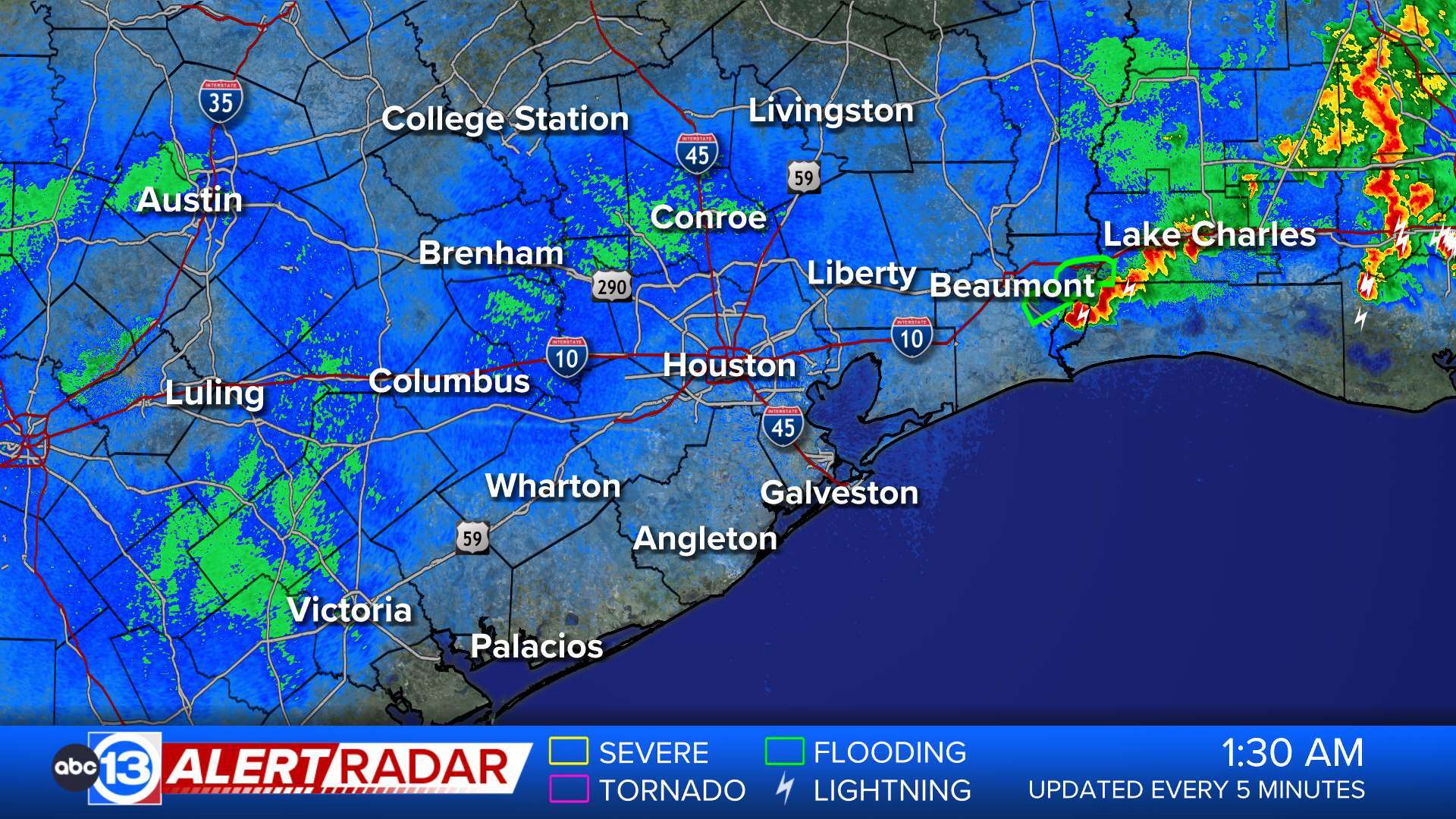 So far, no water rescues have happened, but as the water rises, the situation will become even more hazardous for neighbors in the area.
After another round of storms moved through the area, many areas in Spring remain under water. A Flash Flood Watch is in effect for southeast Texas until Friday evening. The National Weather Service is receiving reports of some impassable roads in the Spring area.
The National Weather Service is reporting 4-inch deep water on the feeder roads of I-45 at FM 2920, making parts of 2920 impassable. An Eyewitness News camera even spotted people cruising down the street in a kayak. Other drivers were just parked on the side of the road, waiting for the floodwater to subside.
In The Woodlands, an apartment complex parking lot received knee-deep levels of water. Residents trying to make it home have been stranded on a nearby street.
The Harris County Flood Control District says Cypress Creek is out of its banks at I-45. There's minor flooding from Stuebner Airline downstream to Spring Creek. Some low-lying areas near the creek and low streets will likely flood but the water shouldn't flood any homes.
Officials say there's likely to be significant street flooding from internal drainage systems that are overwhelmed by the intense rainfall in the area.
Cy Creek EMS says it is getting reports of stranded motorists off Ivy Falls and TC Jester.
Training thunderstorms over the Spring Creek Watershed dumped up to 6 inches of rain. Spring Creek at I-45 rose over 6 ft in a matter of 3 hours. The waters are still below top of bank.
Scattered downpours are still expected through this evening, and the atmosphere is expected to recharge as we head into Thursday morning's commute.
"As you know, it is absolutely impossible for us to know whether or not Houston will see the worst of this rain. Much of our area is already saturated, so any additional rain will only aggravate the flooding issues we are already experiencing," Eyewitness News meteorologist Elita Loresca said.
A Flash Flood Watch for the Houston area is in effect until 10pm Friday. The storm will stay over Texas through the weekend, bringing multiple rounds of heavy rain. Timing the rain is difficult in this weather pattern, so we'll all need to monitor MegaDoppler radar
closely the next several days. We'll also be keeping a close eye on the local rivers that are still in major flood stage: Brazos, Colorado, and Trinity.
Stay with abc13.com and Eyewitness News for the latest weather updates.