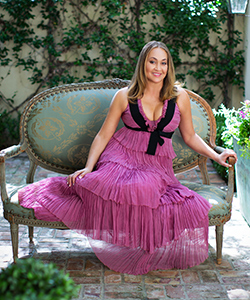 Gaynell Floyd Drexler
Gaynell is an attorney with decades of non-profit and community engagement. A native Mississippian, she holds a Bachelor's degree from Spelman College and a Juris Doctorate degree from Howard University School of Law. A member of the New York Bar, she practiced corporate law in Manhattan for several years as an associate with Schulte, Roth & Zabel. Gaynell has served on the board of Houston Habitat for Humanity for a decade and as Chair from 2015-2017, overseeing its mission to provide affordable homes. She is on the board of Buffalo Bayou Partnership, a non-profit spearheading improvements to the bayou's greenway system. She recently served as a gala chair for the Community Artists Collective; the Houston Chapter of Links, Inc. Rodeo Gala; and the University Museum at Texas Southern University. Past board involvement includes Harris County CPS BEAR, Oregon Ballet Theater, the Pacific Northwest Region of NAACP, and Doernbecher Children's Hospital in Portland, Oregon. In 2018, Drexler was listed by Vaskey Media Group in the Top 30 Most Influential Women of Houston.
She is a proud mother of four: Erica, Austin, Elise and Adam.