HOUSTON (KTRK) -- We are past the peak of this rain and flood event. The deep tropical moisture and heavy rain is now east of our area.
We've learned in the past 24 hours, Houston firefighters and police have responded to 28 weather-related rescues.
We are looking at light to moderate showers only dropping an additional 1 to 2 inches of rain total spread out over several hours today. Flash flooding is not likely given these rain rates.
The bigger weather impact will be the wind. Winds along the backside of the low are now gusting to 50mph in Corpus Christi, and these 50mph wind gusts will be possible in our coastal counties later this afternoon.
Wind gusts in Houston could reach as high as 40mph. Impacts will primarily include broken tree limbs and isolated power outages, and some young/diseased trees and rotted fences could even fall.
Aside from the already swollen bayous/high water spots and the gusty afternoon winds, no other inclement weather impacts are expected today.
Bayous out of their banks, as of 8:45am
Bayous and creeks out of their banks as of 8:45AM:
Cypress Creek at Cypresswood Dr. in Spring
South Mayde Creek at Greenhouse Rd in Katy
Clear Creek at I-45 in League City
Check bayou and stream levels here:
HarrisCountyFWS
Photos: Weather around southeast Texas
Remember to check the radar every once in a while. Here's a link:
abc13.com/weather
For more timely weather updates follow Chief Meteorologist Tim Heller on Twitter:
twitter.com/hellerweather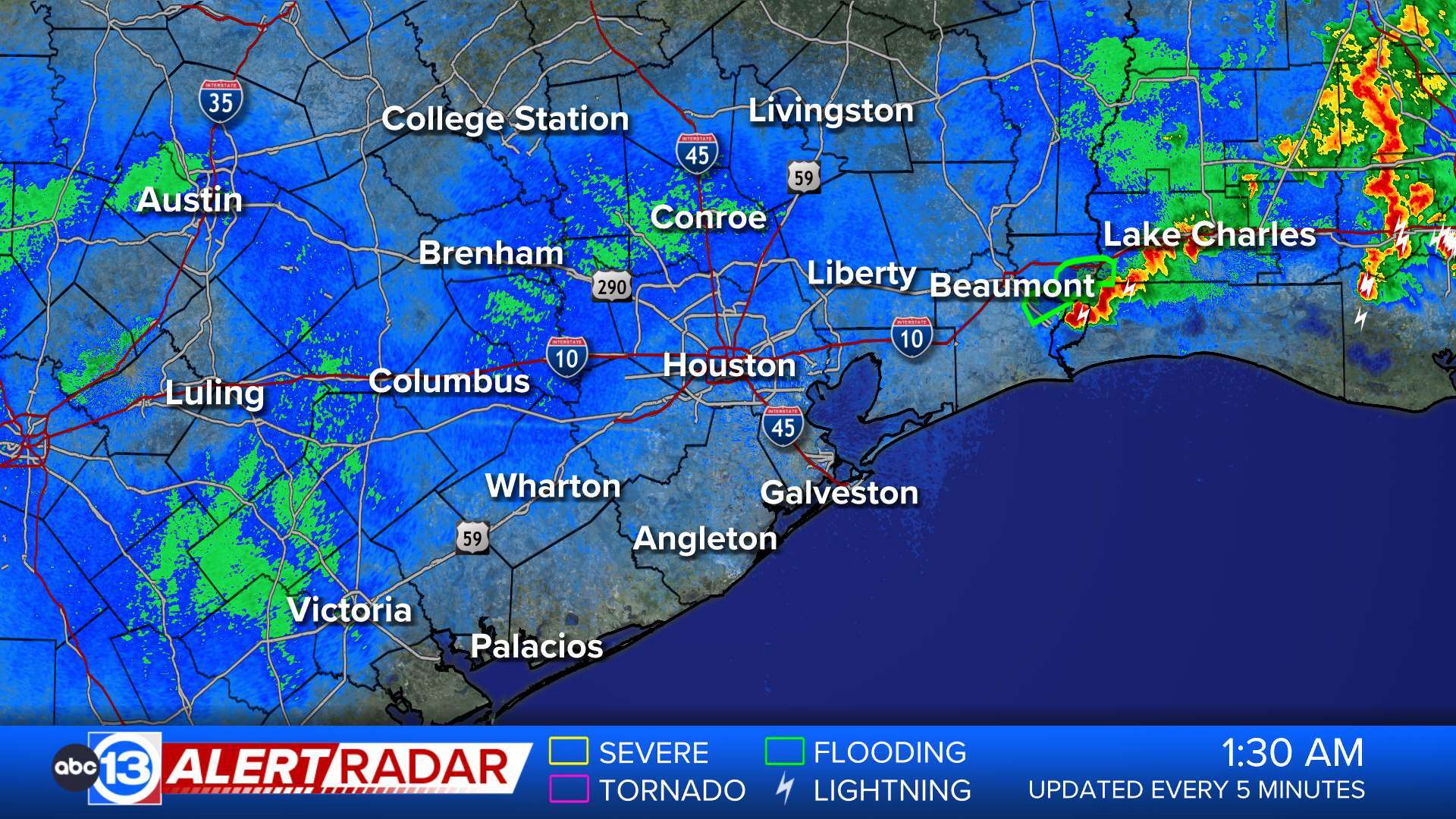 Click here to check MegaDoppler 13:
abc13.com/weather