On May 15, ABC-13 is hosting a one day community college registration drive. We are partnering with the Texas Gulf Coast Community College Consortium which is comprised of nine local public community colleges. We are partnering for a first ever one day web chat and registration drive.
Join our chat LIVE NOW
From programs offered to financial assistance to job placement, credit transfers and more, whatt questions do you have about starting a new career? Ask below and get an answer during our live chat!
Chat participants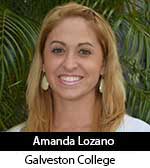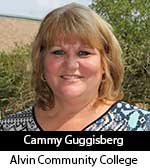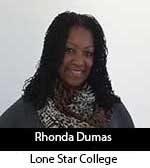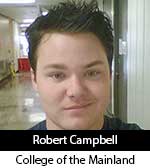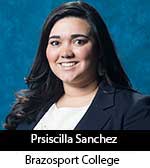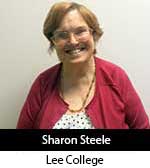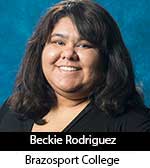 'Your Future Starts Now!' targets graduating Seniors who are wondering what they'll do next. The drive will also offer assistance for adults looking to make a change in their lives. Together, the nine public community colleges of the Gulf Coast Consortium enroll more than 150-thousand students in credit courses and 60-thousand students in non-credit Continuing Education and workforce courses. Community College has a multitude of two year certifications that can lead to full time employment. You can be the next student to enroll.
ALVIN COMMUNITY COLLEGE
Matt T. more than doubled his salary by going back to school
ACC launches intraoperative monitoring program
ACC grant helps train veterans
ACC Pediatric Echo program receives accreditation
ACC court reporting students help lawyer training
WHARTON COUNTY JUNIOR COLLEGE
WCJC Testimonial of Cosmetology graduate
WCJC Testimonial of EMS graduate
HOUSTON COMMUNITY COLLEGE
62-year-old student serves as inspiration to others
McCasland's success began with HCC Southwest
Alumnus spotlight: Garcia Macias realizing her American dream
District III student spotlight: Jesus Martinez
District III student spotlight: Luis Suarez
SAN JACINTO COLLEGE
San Jac Certified: Soon-to-be graduate on her way to Rice University and a career in forensic chemistry
Coca-Cola scholarship advances student on medical career path
San Jac Certified: 1-year certificate leads to dream job
San Jac Certified: Student embarks on career in pharmacy
San Jac Certified: Student embarks on career in pharmacy
San Jac Certified: computer engineering student likes innovation and helping others
COLLEGE OF THE MAINLAND
Maria Perez first in her family to go to college
Students' bond lasts through two schools, four years
Stroke gives businessman second chance in education
Dual credit student is new face of Taco Bell
For COM LVN student of the year, loss inspires compassion
Welding student finds father figures in the classroom
PTEC student determines to recareer in 18 months
COM graduate aims to help women in PTEC
Mechanical maintenance student launches career before graduation
Jonathan Burns: COM grad public servant of the year
LEE COLLEGE
Lee College Debate Team, co-captains finish 2014-15 season as national champions
Lee College Puente Project students featured at 2015 Tejas Foco Conference
Lee College Honors Program student's poetry collection published
Lee College student awarded prestigious Jack Kent Cooke scholarship
Lee College student-veterans awarded scholarships to pursue skilled trades
LONE STAR COLLEGE
Lone Star College alternative certification program
Lone Star College transfer program
Students who learn more earn more
Financial assistance to learn a new skill
Interested in the rewarding world of firefighting?
GALVESTON COLLEGE
Galveston College student to present
at Nuclear medicine conference
Galveston College unveils new logo
Galveston College offers pipefitting class
Galveston College receives nursing grant
BRAZOSPORT COLLEGE
Brazosport College alumnus overcomes tough times to reach lofty goals