ODESSA, TX (KTRK) --
On Monday, we showed you disturbing video of someone apparently walking up to a corpse at a west Texas funeral home and stealing a ring off the finger of a deceased woman.
Now, a woman is in custody.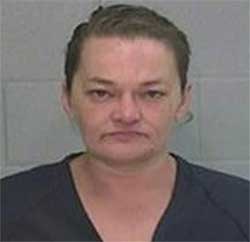 Kalynn Homfelt was arrested by Odessa Police Tuesday at around 1:30pm. According to police, on April 8, she went into the Sunset Memorial Gardens & Funeral Home and stole the ring off the deceased woman who was in an open casket.
Homfelt has been charged with theft from a human corpse, a state jail felony.