Walker Texas Lawyer web chat
Road Trip Do's and Don'ts - Get your Questions Answered. Before you hit the road for your holiday travel - be informed.
In the video below, Walker gives tips for traveling long distances and how to deal with road rage. He also talks about laws surrounding car seats, and traveling with elderly family members.
In this segment of the web chat, Walker talks about transferring personal insurance to rental cars, texting while driving and when and where to pull over when stopped by a cop.
Walker also discusses driving with passengers who may be consuming alcohol, motorcycle insurance, and finding the right lawyer. He also goes over some numbers associated with receiving a DUI.
In the last segment of the Walker Texas Lawyer web chat, find out what to do when involved in an accident with an 18-wheeler. What to bring when traveling across the US border and more.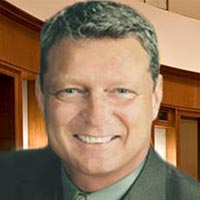 Attorney James S. Walker
is a personal injury lawyer located in Houston, Texas.
A graduate of Michigan State University with a law degree from the Thomas M. Cooley Law School in Lansing, Michigan, Attorney James Walker, or "Walker Texas Lawyer," as he is sometimes known, is a personal injury lawyer specializing in automobile and motorcycle accidents. Walker Texas Lawyer aggressively fights on behalf of his clients to get the compensation they deserve.
Walker has extensive experience in both criminal cases and civil lawsuits, including truck and boat accidents, catastrophic personal injury, wrongful death, plant explosions, medical malpractice, construction accidents, defective and unsafe products, toxic torts and chemical exposure, industrial accidents, brain injuries and auto accidents.
Houston leads the State of Texas in traffic fatalities. Nearly 83 million miles are traveled by drivers on state highways in Mayfair, Magnolia Park and the rest of Harris County each day. The Houston Chronicle asserts that when traffic from commuters is included, the Houston area becomes one of the largest traffic centers in the nation.
Texans who have sustained injuries in a motor vehicle accident may be entitled to compensation for damage to property, repair or replacement of the vehicle, medical bills, pain and suffering, lost wages and disfigurement or permanent injury.
When you make a claim for damages resulting from a personal injury, claims adjusters and their bosses at the insurance companies have two sets of procedures: One for people without a lawyer, and another one for people with a experienced attorney like Walker Texas Lawyer.
At Walker Texas Lawyer, we understand the elements motor vehicle accident litigation. Our legal and investigation teams have extensive experience in all types of auto accidents, and we use that experience to our client's advantage.
We understand how accidents happen as well as the medical implications of catastrophic injuries such as brain damage, quadriplegia and spinal cord injury that can often result from serious motor vehicle accidents. We fight for the maximum amount of compensation for our clients.
Attorney Walker is also an expert at motorcycle accident cases. If you or a loved one has been a victim of injury due to another's negligence, you may have grounds to file suit. To learn about your legal options, contact a motorcycle accident attorney. A lawyer can help you decide the best avenue to pursue justice.
The injuries and consequences of motorcycle accidents are similar to those of car accidents but amplified. When you're hit on a motorcycle, there's little to protect you from flying a hundred feet at breakneck speeds. You may suffer injuries such as shattered bones and hips, compound and simple fractures, as well as complete breaks. You also may experience not only head trauma like concussions, fractured skulls and traumatic brain injury, but also spinal cord injuries resulting in paralysis, quadriplegia, tetraplegia and paraplegia.
The costs of these injuries can be astronomical, and missing extended time at work can exacerbate the financial consequences. If you believe that another party is responsible for your motorcycle accident and the injuries you have suffered, you may be able to le suit to recover damages. Common damages that you may claim include lost wages, future lost earnings, medical care costs, physical therapy and rehabilitation costs as well as pain and suffering.
Another area of automobile cases in which Attorney Walker is well experienced are accidents involving tanker truck and tractor trailers. State and Federal law regulates how trucks are maintained. Drivers must ll out a vehicle inspection reports. These reports can be crucial evidence that can help an experienced truck wreck attorney reconstruct the accident by establishing the condition of the truck. A truck crash lawyer will also conduct an immediate investigation into the history of the driver and the service history of the truck involved.
If you or someone you know has been seriously injured in a truck accident you will need to consult with a truck accident lawyer. A semi truck accident lawyer will be familiar with 18 wheeler accidents and the particular laws that govern the trucking industry. Overloaded freight, driver fatigue and speed may be factors in 18 wheeler accidents, and a trucking accident attorney who knows the regulations and the industry can prove a driver was at fault.
Do not hesitate. If you have been injured as the result of an automobile accident, motorcycle wreck or tractor trailer accident, contact Walker Texas Lawyer today by calling 713-552-1117.
Moderator and host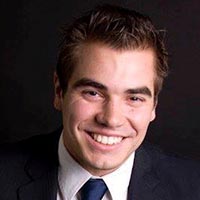 Matt Topolski
is a news anchor, broadcaster, media personality, and the Marketing Director & Spokesperson for the Walker Law Firm (Walker Texas Lawyer). Matt has served in the capacity of helping to grow the Walker Texas Lawyer brand as well as enhance the experience of the Walker Law Firm clients since January, 2012. In addition to his work at the Walker Law Firm, Matt is a daily news anchor for the Energy Flow Network, a 24/7 News Network dedicated to covering the energy markets, the oil and gas industry, renewables, geopolitical affairs, technology and more.
He holds a degree in communications from Bloomsburg University of Pennsylvania with specialties and training in: Leadership, Social Influence, Corporate Communications, Crisis Management, Evaluating Media Influence, Image and Issue Campaigns, Intercultural Communication, Marketing, Advertising, Public Relations, Sales, Political Affairs, Public Policy, Corporate Relations, Television, Writing, Production, Film.
Walker Texas Lawyer will fight for you. If you or a loved one has been injured in a car, truck, motorcycle, 18-Wheeler or any other catastrophic accident contact Walker Texas Lawyer 713-552-1117 or click here
http://www.walkertexaslawyer.us/