AARP is a nonprofit, nonpartisan, social welfare organization with more than 2.3 million members in Texas. For more than 50 years, AARP has been serving our members and society by creating positive social change. Our mission is to enhance the quality of life for all as we age, leading positive social change and delivering value to all people 50-plus and to society through advocacy, service, and information.
In our live video chat, we discussed ways caregivers can use technology to better help those they care for on a daily basis. We also talked about what a caregiver is, who the caregiver is, resources for the caregiver and for the person the caregiver is caring for.
To listen to our caregiving podcast "Prepare to Care," visit aarp.org/HoustonPTC.
We also offer opportunities for people of all ages to volunteer with AARP. If you're interested, contact AARP at 1.888.687.2277 or 1.877.342.2277 (Spanish). You can also email houston@aarp.org.
Additional resources from AARP: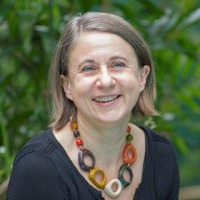 Marie-Pierre Stien
is the host of AARP "Prepare to Care" podcast. Marie-Pierre is a strategic HR leader with a wide breadth of skills and experience. She believes in building relationships and in tending to both the big picture and the many details that foster a positive work culture. Originally trained as an IT consultant, Marie-Pierre transitioned to Human Resources by way of multiple HRIS/Payroll systems implementations. Her approach to Human Resources is rooted in her consulting background. She is also a long distance caregiver to her parents who live in France.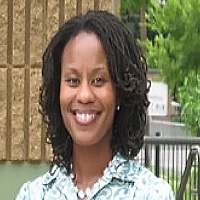 Janice Sparks, PhD
is a Senior Staff Analyst at the Houston Department of Health and Human Services. She has worked on several research projects pertaining to aging at the University of Kentucky, Harvard University, and the Harris County Area Agency on Aging. She received her Bachelor of Science degree from Texas Woman's University and Doctoral degree from the University of Kentucky. Doctor Sparks is the Manager of Care Connection Aging and Disability Resource Center. She coordinated efforts to produce the Aging Agenda for Houston and Harris County, Care Transitions Program, manages the Lifespan Respite Care Program, Local Contact Agency initiative, Balancing Incentive Program efforts, and writes grants and develops special projects for the Harris County Area Agency on Aging.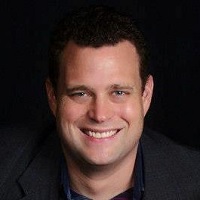 Josh Reynolds
is the Director of United Way Care for Elders, past Board President of Our Global Village, and an Adjunct Professor of Social Work at the University of Houston-Downtown. Care for Elders is a collaboration of more than 50 organizations focused on aging, including nonprofits, public sector (local and state government), healthcare and other private / for-profit, and other faith-based and community groups. Josh was previously the Director of Planning and Evaluation for Neighborhood Centers Inc., a multi-service nonprofit with a budget in excess of $260,000,000, and Vice President of Emerging Programs for Family Services of Greater Houston. Josh has worked in many different areas of nonprofit management, including program management, collaborations, grant writing and other forms of fundraising, evaluation and impact modeling, mergers and acquisitions, strategic planning and visioning, and R&D (research and development). Josh holds an Master of Social Work, Master of Business Administration, and BA in Psychology from the University of Houston and has done advanced work at Rice University and the University of Texas School of Public Health.