KATY, TX (KTRK) --
An arrest was made Saturday in the murder of a prominent Ft. Bend County couple. Their son is now facing charges.
Michael and Lynda Walton were found shot to death in their upscale home near Cinco Ranch Thursday. Authorities had been searching for their son, Ryan Walton, 20, since then. That searched ended Saturday at a restaurant in Rosenberg.
Walton is still awaiting formal charges to be filed against him. His capture was a big break in this case. And now we know more about the arrest, which included a take-down outside of a hamburger restaurant. We're also learning about something Walton did just weeks before the killings that could lead investigators to find a motive.
For the last couple days, Walton's face has been all over the news.
"When I noticed his face, I said that's the boy," said 2M's Malt and Burger Mart employee Jessica Luna.
On Saturday, Walton got hungry for a burger.
"We were extremely busy," said Bill McKinney, who owns the Rosenberg restaurant.
When Walton stopped at 2M's, McKinney says he didn't recognize him, but did notice something was strange about him.
"He's standing there at the window looking at me like he's in a panic mode, like wanting to get that order quick," said McKinney. "And I ignored him. I didn't want to deal with him. I could tell me may have been on drugs."
Officers had been following Walton after spotting his deceased mother's dark blue BMW minutes earlier in Rosenberg. Then authorities jumped into action.
"All I saw was nothing but Ft. Bend, undercovers, Rosenberg," said Luna.
With guns drawn, they surrounded the parking lot and that to-go order window. Walton gave up; his mother's convertible BMW seized.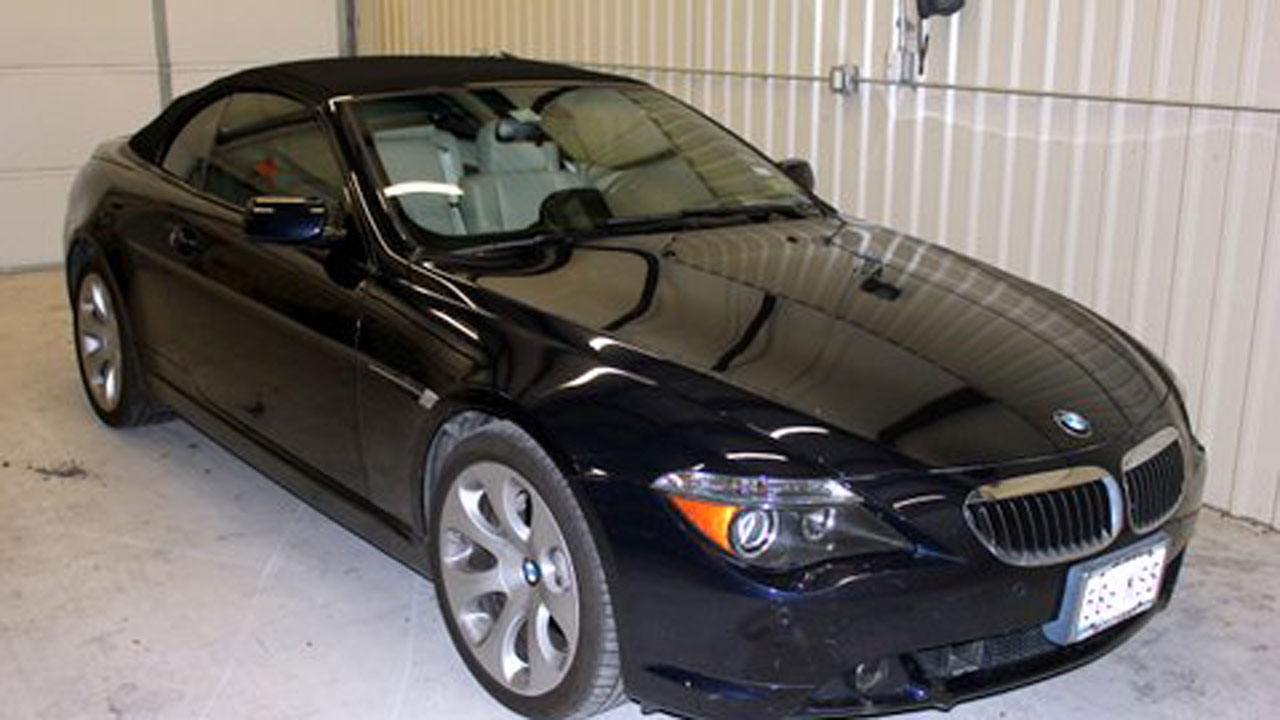 "We were able to receive surveillance video from the gates leading in and out of that subdivision,' said Ft. Bend County Sheriff Troy Nehls. "The vehicle was leaving at 9am that Thursday morning."
Sheriff Nehls says Walton shot and killed his parents between 7am and 9am Thursday with a small caliber pistol.
Sheriff Nehls says the family was troubled. Walton moved out just several weeks ago.
"I think that were was some friction within that family, but to the extent of that friction, I cannot answer," he said.
Sheriff Nehls also says that the murder weapon has not been found. They are getting a search warrant for that BMW to search for it and other clues.