Summer of Fun
Trying to make the most out of your Summer vacation can be tough, when planning what to do, where to go...even what to eat! That's why we've created the Summer of Fun Guide to assist you as you search for activities ans family fun!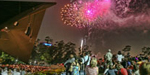 Miller Outdoor Theatre
Every moment at Miller is magic. The best music, dance, theater and more. EVERY PERFORMANCE IS FREE.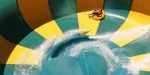 Wet'n'Wild Splash Town
Wet'n'Wild SplashTown. Houston's largest and most diverse water park featuring 80 acres and over two million gallons of summer fun! Enjoy an amazing collection of 42 thrilling water slides and attractions including its newest attractions, Big Kahuna, FlowRider and Wet 'n' Wild Jr. Experience fun for the whole family so close to home! Buy your season pass now at Wetnwildsplashtown.com