Houston Community College web chat
We're excited that you're joining the HCC community. Becoming a student at Houston Community College breaks down into 5 steps, outlined at
www.hccs.edu/apply
. For general questions regarding Admission into our college, you may contact our Student Services Contact Center at
713-718-2277
or use our Ask HCC Knowledge base System which is available 24/7 at
www.hccs.edu/askhcc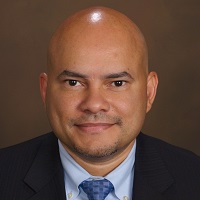 Dr. Athos Brewer
is Vice Chancellor of Student Services at Houston Community College. He is responsible for the overall strategy for Student Services, which entails the development of goals and objectives to ensure effective collaboration and coordination among all colleges and the HCC Centers of Excellence. Dr. Brewer also manages the budget for Student Services and allocation of resources to centers, departments, and programs as well as participates in system-wide budget development.
Prior to arriving at HCC, Dr. Brewer served as Vice President for Student Affairs at Bronx Community College of the City University of New York (CUNY). His innovative ideas resulted in a restructuring of the Student Affairs Model that focused on access, student support services, student engagement, and success- which today are used as best practices at CUNY Colleges. Under his tenure, enrollment, retention, and graduation rates increased.
Dr. Brewer earned his doctorate in Education Technology from American University, a Master's degree in Counseling from the University of Dayton, and a Bachelor's degree in International Studies from Capital University.
The proud father of two is married to Helen Castellanos Brewer, who is also in Higher Education Administration at Union County College, NJ.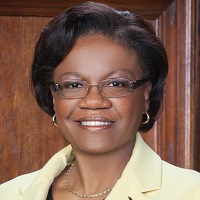 Kimberly Beatty
is currently serving as Vice Chancellor for Instructional Services and Chief Academic Officer. In this role, she is laser focused on student success and ensures the academic integrity of all programs. Since coming to HCC in January 2015, Dr. Beatty has led the institution through a major transformation of instructional services.
Prior to HCC, Dr. Beatty was the Associate Vice Chancellor for Student Success at Tarrant County College (TCCD) where she was responsible for district wide implementation of Achieving the Dream, Upward Bound, College Access and Outreach, Title III, and process improvement of student development services and success initiatives.
She is a three-time graduate of Morgan State University receiving a B.A. in English, M.A. in English, and Ed.D. in Higher Education, Community College Leadership. She has over 25 years of experience in higher education with 16 years at the community college level. She has served as an Associate Professor in English and maintained progressive leadership roles at Cypress College (California) and Tidewater Community College (Virginia). Beatty has served on a number of boards at the State and National level. She has a strong commitment to the community, student success, and diversity.
Dr. Beatty has a passion for strengthening the pipeline of college-ready students entering community colleges as demonstrated through her development and implementation of the Black Studies Program (CC), expansion of the dual enrollment and First College programs (TCC), the development and implementation of an Upward Bound program (TCC), development and implementation of student success initiatives targeting underprepared students (TCCD), and expanding dual credit programs (HCC).
Dr. Beatty has been the recipient of the Damiani Award for Commitment to Global Education (TCC), Regina Standback-Stroud Award for Commitment to Diversity in Higher Education, California State Academic Senate, and Dean's Award for Achievement (CC). In August 2016, Dr. Beatty was honored as one of the Top 30 Most Influential Women of Houston.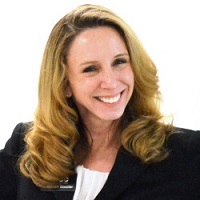 JoEllen Soucier
has over 28 years of experience working for five colleges/universities in three states and consulting with colleges and universities throughout the US. She joined Houston Community College as Executive Director of Financial Aid in 2013.
Soucier started her career in 1988 at Hesser College in Manchester, NH as an assistant director of financial aid and worked her way up to the Executive Director of Student Financial Programs overseeing financial aid and student account operations. She left Hesser in 1997 and accepted a Director of Financial Aid position at the University of Tampa (UT). She was promoted to Assistant Vice President of Enrollment Management in 1999 overseeing admissions, financial aid and marketing. JoEllen left UT in 2001 to return to New England as the Director of Financial Aid at Franklin Pierce University. In 2005, JoEllen accepted a Financial Aid Director position at Mount Wachusett Community College located in north central Massachusetts. Her position was expanded to include the Registrar responsibilities in 2007.
Her experience also led her to a consulting role as the Vice President of Operations for a full-service financial aid consulting company. As a consultant, she worked with over 50 colleges and universities.
JoEllen holds a bachelor's degree in business from Franklin Pierce University. From Southern New Hampshire University, she received an MBA and master's degree in information systems with a concentration in database design. She is currently pursuing a doctorate in higher education from Northeastern University.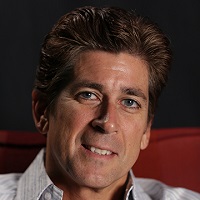 Todd Duplantis
has spent most of his life in front of a TV camera or behind a microphone. Starting in video production services in 1984, Todd moved on to an on-camera host for Houston's own music video channel, TV 5/ Hit Video USA. After graduating from the University of Houston, Todd went into radio, doing news and traffic reports for several Houston stations.
In 2006, Todd left the news realm to launch a television production company, but his projects were put on hold when he was hired as the corporate communications manager for Gulf States Toyota. After spending more than 2 years with Toyota, Todd filled similar roles with other companies including his own PR agency.
Todd joined Houston Community College in 2012 as the director of public relations for the Southwest College. In June of 2015 he returned to broadcasting and television production as he was named director of HCC TV. In August of 2016, Todd was appointed interim public information officer for Houston Community College.