Goodwill works to enhance the dignity and quality of life of individuals and families by strengthening communities, eliminating barriers to opportunity, and helping people in need, through learning and the power of work. Every person has the opportunity to achieve his/her fullest potential and participate in and contribute to all aspects of life. With that idea in mind Goodwill has partnered with ABC-13 to unveil a new series that highlights individuals who are striving to be the best that they can be and excelling, through the help of Goodwill's employment programs. Each month a different Goodwill employee, client, volunteer or donor will be featured and will share their story on how Goodwill changed their life. This month, we are highlighting Darrell. Read his profile and view his video below to learn more about how Goodwill changed his life.

LEARN MORE ABOUT GOODWILL'SEMPLOYMENT INITIATIVE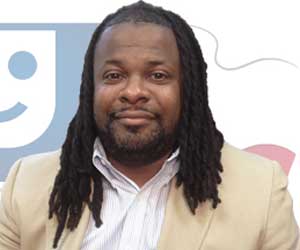 Meet Darrell -- Success Story of the Month
While playing football at the University of Miami, Darrell was able to help in the community and see the impact that charitable centers can make for those in need. After college instead of pursuing a career in the NFL, Darrell chose a different path: helping change lives. He earned a Masters degree in social work and is now a part of Goodwill's team, working with veterans seeking employment. Darrell's life was changed through the power of work and Goodwill's mission!
GOODWILL VIDEOS
IMPROVING YOUR LIFE THROUGH GOODWILL

Thought you could only find clothes at Goodwill? Not anymore!

Be on top of all the trends with the help of your local goodwill store