SNOOK, TX (KTRK) --
A video posted on Facebook is now at the center of controversy.
In the recording, you can see a man picking up a little boy. He then shoves the child down on top of a bean bag. The man can be heard saying, "When I tell you to do something, you do it, boy" before pushing the kid's head into the bag.
You can then hear the man say, "When I tell you to sit down on the blue bean bag, you do it. Let's try it again."
The man then picks the boy up and says, "Get on the blue bean bag. I said get on the blue bag" and shoves him down again.
The boy yells out, "No." The man responds, "I'll do it again. Get on the blue bean bag. Get on the blue bean bag. Now stand up. Get up. I told you to get up. Get off my bean bag."
Stacy Williams told abc13 her 14-year-old son, Exzavier Williams, recorded the interaction. The video outraged Williams so she posted it on Facebook.
"You don't man-handle a child. You don't mistreat a child," said Williams. "We put our kids in school to be protected and learn."
Exzavier Williams recalled the incident to Eyewitness News.
"The kid said F-you and called him the B word. The guy said the same thing back to him," said Williams. "He didn't want to sit down on the blue bean bag, so the guy was getting mad. So I thought I should record it because I knew he was going to do something. Then he decided to pick the kid up and body slam on the bean bag multiple times."
Snook ISD said the incident happened at their campus at 101010 FM 2155. They said the man pictured in the video is employed as a "behavior specialist."
Jessica Boson identified the boy in the video as her 5-year-old son Kane Brown. Boson said he attends Pre-K. She also told abc13 she first saw the recording on Facebook.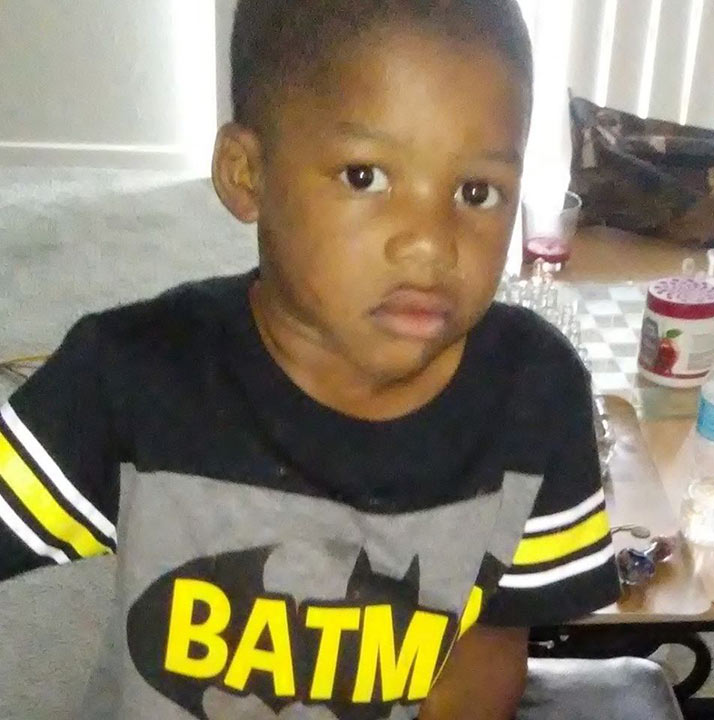 "I was emotional, crying, very hysterical," said Boson. "I was very angry and it was hurtful that something like that would be done to my child. It was unbelievable."
We tracked down Troy Vann to his home in Burleson County, Texas. Vann identified himself as the man in the video.
When asked for comment, he said district policy prohibited him from telling his side of the story.
"Guys, I know why you're here. If you want to go ahead and record, you're more than welcome to but I can't give you a comment at this time, but I will work with you," said Vann. "It's our district policy. I can't say anything at this time."
Steve Campion asked, "Can you tell me anything about the video? Did you push the boy?"
"I really want... I really do but I can't. I mean, it's district policy," said Vann. "I will tell my story at the right time but I have to go through the right protocol."
Snook ISD released the following statement. "The Snook ISD Administration became aware of an incident of concern on the morning of October 13, 2016, in which a Snook ISD faculty member, employed as a Behavior Specialist, was attempting to exert discipline and control over a young student. The incident was immediately reported to the principal by a high school student witness.
The principal did an excellent job in quickly obtaining and preserving available video evidence from school cameras and the high school student's mobile device. As the student who made the recording was not permitted to possess a recording of another student, the principal took the video recording and preserved it as a part of the initial investigation of the matter. Snook ISD is conducting an investigation and is working with law enforcement and the
Texas Education Agency
in investigating this matter.
As Superintendent, I am ordering a review of Snook ISD faculty and staff use of discipline and restraint. Our top priority is for our students to be treated in a safe and respectful manner when they are in our care. Our principals are working with our school community to address parent and student concerns and to communicate our commitment to the safe and equitable treatment of all our students."