FT. BEND COUNTY (KTRK) --
From big to small, animals across Fort Bend County find themselves displaced by flood waters.
Ranchers off Highway 90 performed a cattle drive today to save the creatures from drowning. The rescue shut down the roadway for about an hour as the cows crossed the street to drier land.
Tom Dompier with T&M Cattle Company said they've been fighting an ongoing battle. With more and more rain, Dompier told abc13 they're running out of options.
"We've moved them to different pastures, higher pastures but the water kept coming," said Dompier. "We haven't lost any. Thank God. Thank God."
Eyewitness News reporter Steve Campion and photojournalist Anthony Reed witnessed the ordeal. Cowboys corralled the animals across the highway. Fort Bend County law enforcement helped them out.
"It's unbelievable. They've been super supportive," said Dompier. "I appreciate it."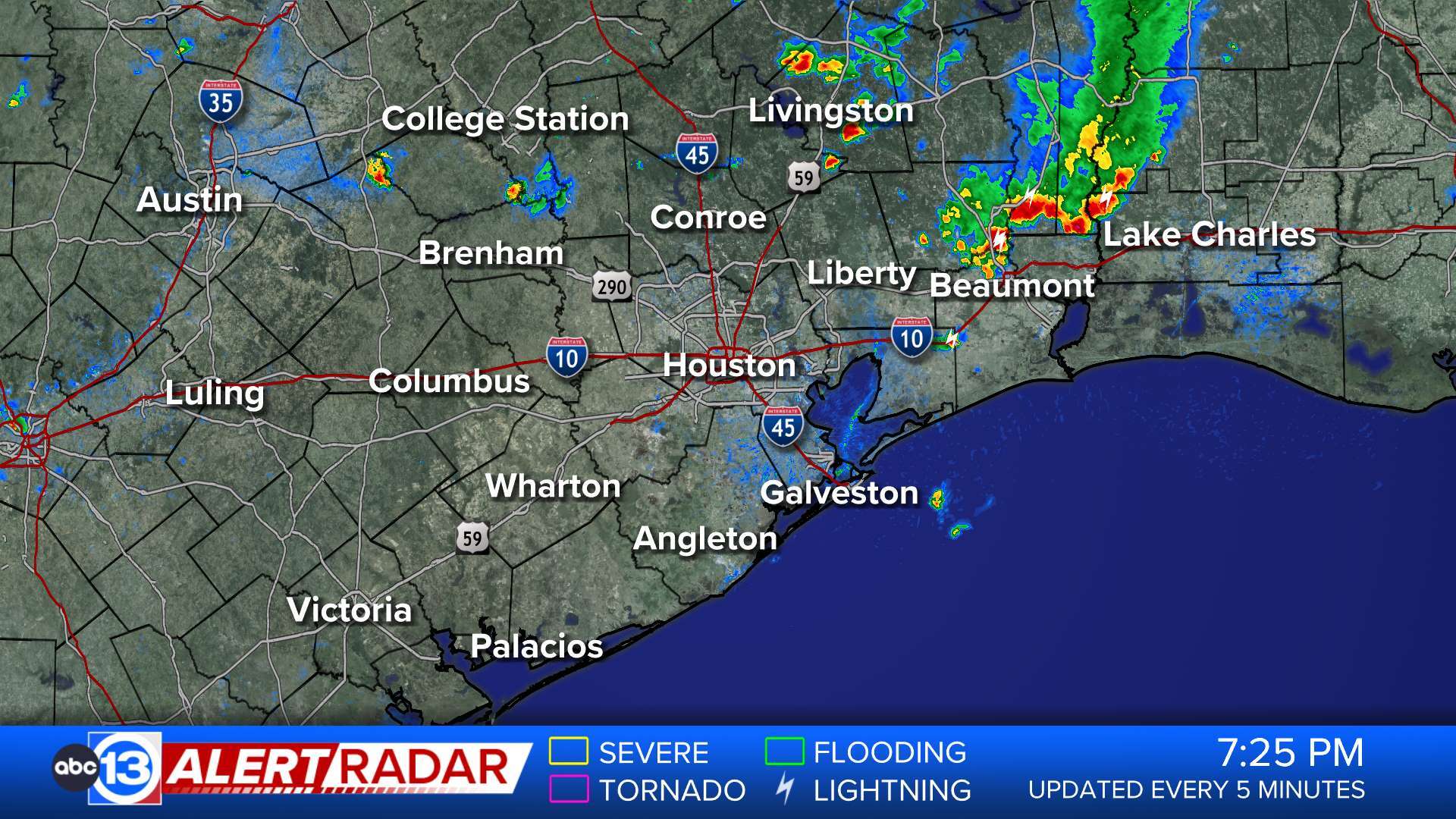 It's not just the big animals who need help. Inside Fort Bend Animal Services across town in Rosenberg, the shelter has been flooded with dogs.
Director Rene Vasquez explained people have been dropping pets off as they deal with flood damage. Vasquez said the shelter is over capacity.
"People are having to go into hotels and they can't take their animals. We have to house them some way," said Vasquez. "On a good day, we like to stay around 80 or 90. We're probably way over maybe at 150."
Vasquez is asking the public for help. The shelter needs foster families and people willing to adopt some of the animals. They also need donations.
They've reduced their pet adoption fees through the weekend to help find homes.
RELATED: Watching the water in Ft. Bend County
You can learn more about the shelter at
FortBendCountytx.gov
or on their
Facebook page
.
Cindi Dean and her 6 year old granddaughter, Sophia Stockton, stopped by around noon with a donation. They dropped off dog food.
"We care. We don't have room to do more at the house but we bring treats and food often," said Dean.
"I just want them to live a happy, long life," said the little girl.
With limited access to the Rosenberg location due to impassable roads, three businesses in the Katy are now accepting donations on behalf of Fort Bend Animal Services.
You can drop of food, cages, and treats. Any type of assistance is appreciated.
Waggin Tails Pet Ranch - 7631 Katy-Fulshear Road, Fulshear
Woof Gang Bakery and Grooming - 1510 West Grand Parkway
Patsy's Pet Market - 1644 Mason Road, Katy