HOUSTON --
Muddy waters and rainy forecasts have residents across southeast Texas on edge.
In the community of River's Edge, dozens of families had to be helped out by boats, trucks and the National Guard as the Brazos River crested and spilled over into neighborhoods nearby.
VIDEO: Drone records extent of flooding in Richmond
According to the National Weather Service, the West Fork of the San Jacinto River in Kingwood has risen again into major flood stage as a result of the significant rainfall that fell overnight in the Spring Creek Watershed, which flows into the river.
Residents in the affected subdivisions may not be able to leave until the river recedes. If you are stranded in your home and require evacuation, you're asked to call 911.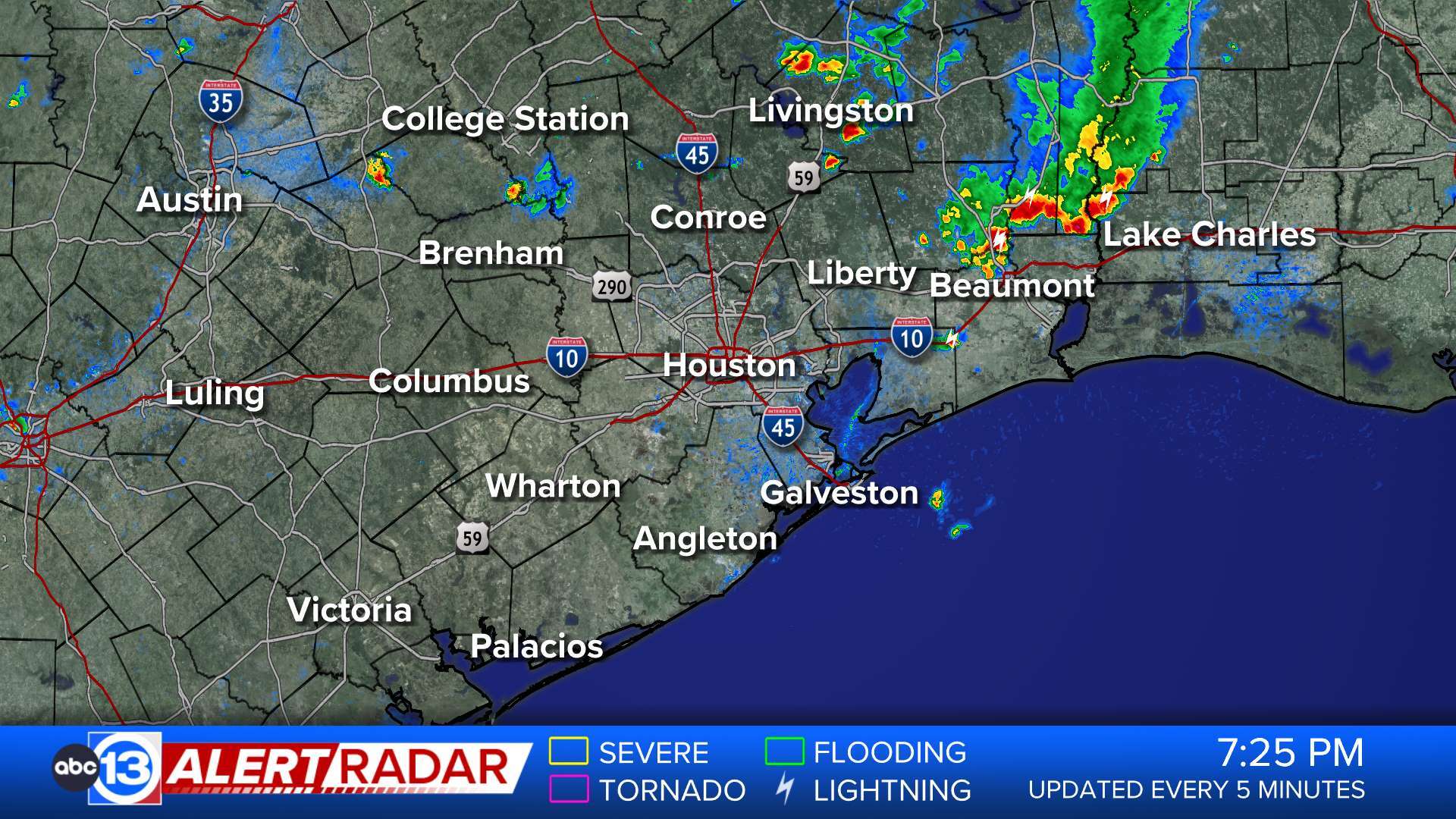 April Cassidy is pregnant with twins and lives near the Brazos River. Her husband and 5-year-old daughter were just one of the families who had to evacuate as the water began to lap against their doorstep.
Even with power, the threat of even more rain forced the Cassidy family from their home.
Police and rescue personnel are working to block off roads in this latest stint of severe storms and flooding.
Residents in the affected neighborhoods are being told they should avoid driving or walking through high water, and be prepared to seek high ground if water rises.
RELATED: High water locations across southeast Texas
RELATED: More flooding through Spring
RELATED: Flooding concerns in Ft. Bend County
PHOTOS: Flooding across southeast Texas