PHILADELPHIA, PA --
Surveillance images of a man shooting a Philadelphia police officer in an ambush late Thursday night have been obtained by ABC News.
The black-and-white images show the suspect, dressed in what sources say is Muslim garb, approaching the driver's side window of 33-year-old Officer Jesse Hartnett's cruiser.
One image shows the man pointing a gun at the officer's vehicle, while another shows the muzzle flash as he fires.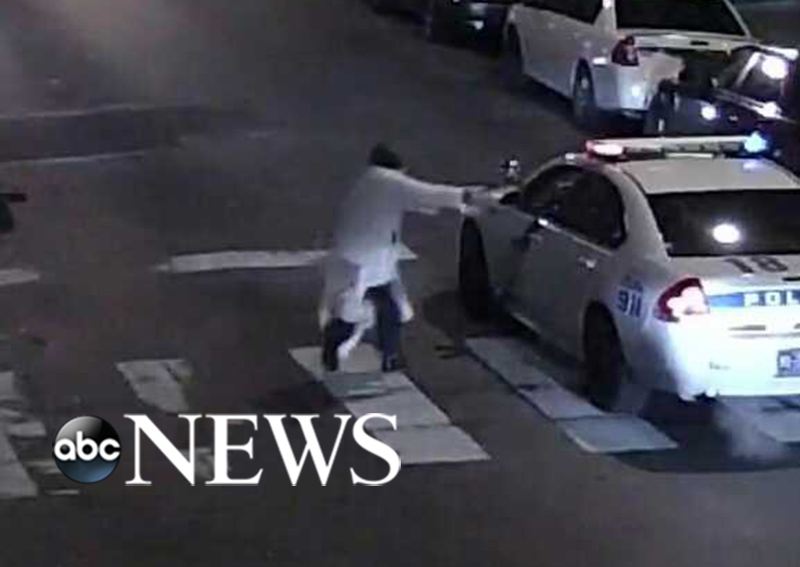 Another image shows the gunman with his arm in the vehicle.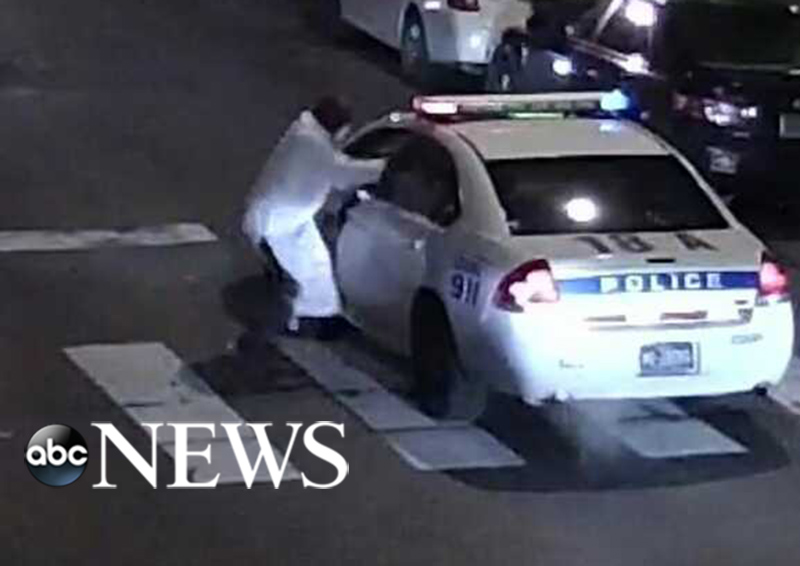 "It's just an absolute ambush," said Police Commissioner Richard Ross in a news conference early Friday morning outside of Penn Presbyterian Medical Center.
Police say the suspect in the shooting of a Philadelphia police officer told investigators that he shot the officer in the name of Islam and pledged allegiance to the Islamic State group.
They also say the man, who has addresses in Philadelphia and the suburb of Yeadon, used a stolen police gun in the crime.
Police officials say the gun was reported stolen from an officer's home in October 2013 but they don't know how many hands it passed through before being used in the Friday morning shooting.
Hartnett is a five-year veteran of the force. He suffered extensive injuries to his arm, but authorities say he was awake and alert prior to that surgery.
Police say the suspect fired a total of 13 shots, three of which hit Hartnett in the arm.
Hartnett was able to return fire, striking the suspect three times, police say. The suspect has been arrested.
"I just have to tell you, when you look at the video - we have video that captured all of this - it's one of the scariest things I've ever seen," said Ross. "This guy tried to execute the police officer. It's amazing he's alive."
The moments immediately following the shooting were also captured in a dramatic recording of police radio calls obtained by Action News overnight.
"I'm shot! I'm bleeding heavily!" Hartnett was heard saying.
Ross said investigators believe he is a 30-year-old man from Yeadon, and that they were still working to confirm his identity.
Jim Kenney, who is in his first week as mayor of the nation's fifth-largest city, said, "There are just too many guns on the streets and I think our national government needs to do something about that."
His statement comes on the heels of President Barack Obama's announcement on Tuesday of his plan to tighten gun control laws.
The Associated Press contributed to this report.