A Florida woman police say was seen in photos 'riding' a sea turtle was arrested Saturday.
The photos were taken earlier this year. Melbourne, Florida, police say Stephanie Marie Moore, 20, was one of two women in the pictures. After they spread across the internet, a complaint was filed with the Florida Fish and Wildlife Conservation Commission and a criminal investigation was launched.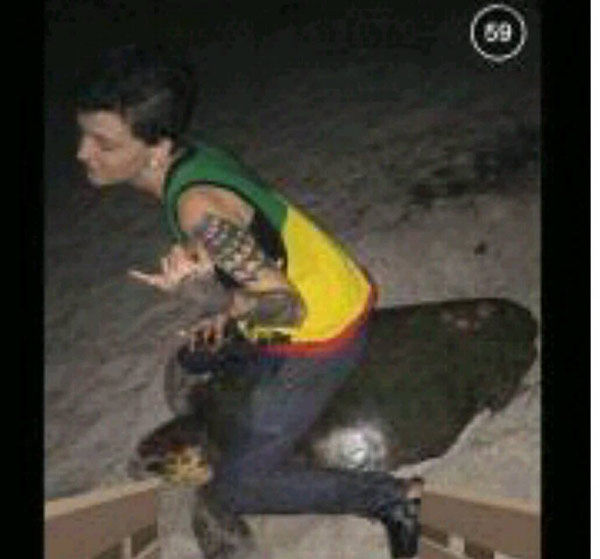 (Photo Credit: Melbourne Police Department Facebook)
The arrest happened early Saturday when police were called to a disturbance call in Melbourne. Police say Moore was there and when they ran a check on her, discovered she had an active felony warrant for 'molesting marine turtle or eggs nest.'
Moore was arrested on the active warrant and taken to the Brevard County Jail where she was held on a $2,000 bond.