ROSENBERG, TX (KTRK) -- The City of Rosenberg has called for a mandatory evacuation of residents living in certain areas south of the Brazos River along Avenue A from 1st Street to 8th Street, and along 6th Street from Avenue B to Avenue D.
Rosenberg police officers walked house to house Friday night delivering the news of a mandatory evacuation.
"After 9pm we can't come back past that sign so pack up now and get out," said Andrew Soto reading the informational sheet officers handed out.
The Brazos river is inching dangerously closer to about 50 homes and has yet to crest. It's already covered one bridge in the mandatory evacuation area and filled what's usually dry creek beds all around.
"Oh my god! I haven't even been back here. I didn't realize it was already that high," said Ashley Walker at the sight of the water behind her house. She was leaving soon.
Janie Cardenas was not far behind.
"The police came by and they told us y'all need to evacuate because if you don't we're not going to be able to help y'all because there's not going to be no boat or anything to help us if we're going to stay," explained Cardenas.
She's afraid the shed in her backyard might fall into the river.
As always, there are some who will stay.
Reporter: "Are you going to leave?"
Andrew Soto: "Nah, probably not. I've got stuff in my house and I just moved out here."
From Rosenberg News Release:
Residents will not be allowed to re-nter the evacuated area until it is deemed safe to return by the city. Public safety officers will secure the evacuated areas, and residents will be allowed to return to their homes after waters subside and local officials are able to inspect structures for safety. Since the duration of the evacuation order is unknown at this point, residents are encouraged to bring anything along with them critical to their health or well-being, such as medications, personal documents, etc.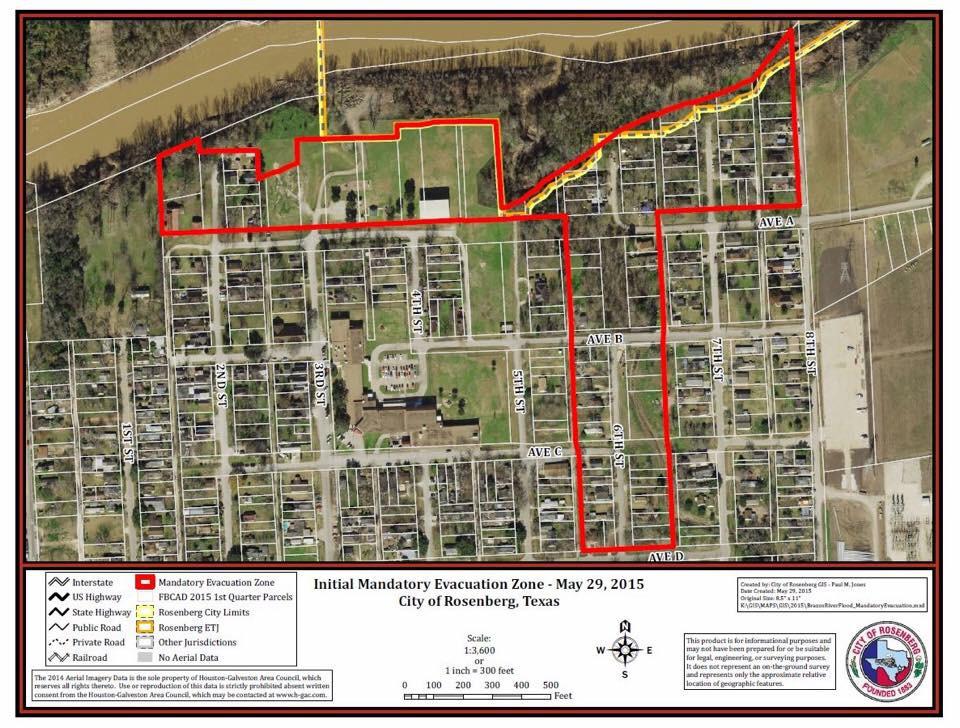 A Red Cross shelter has been set up for evacuees at First Baptist Church Richmond, 502 South Fifth Street, Richmond, Texas. Shelters will provide minimal provisions only (cots and blankets), so evacuees should prepare to bring any necessary supplies with them including bedding, clothing, personal hygiene items, etc.
City officials will continue to monitor the river, and may call for additional mandatory evacuations as required. Overall, City officials estimate approximately 50 residences (150 residents) may be affected by evacuation orders.
Individuals wanting more information are encouraged to check the City's public information portal for the event -- www.CityofRosenberg.com/EMUpdates, rather than contacting Police Dispatch with basic informational questions. Public information officers will monitor and update the website at regular intervals to assist in keeping the public informed of pertinent information related to the event, allowing dispatch lines to be left clear for emergency and other emergent public safety concerns and requests for service.