HOUSTON, Texas (KTRK) -- CenterPoint Energy is reporting a number of power outages around the Houston area as storms roll through. By about 3 p.m.,
roughly 5,000 customers were without lights
.
Check the CenterPoint outage tracker for the latest information.
Customers can also sign up for alerts from the company with estimates on power being restored.
Chief Meteorologist Tim Heller says the primary concern with the storms will be damaging winds and brief tornadoes. A few of the storms could bring small hail. Heavy rain could cause some minor street flooding.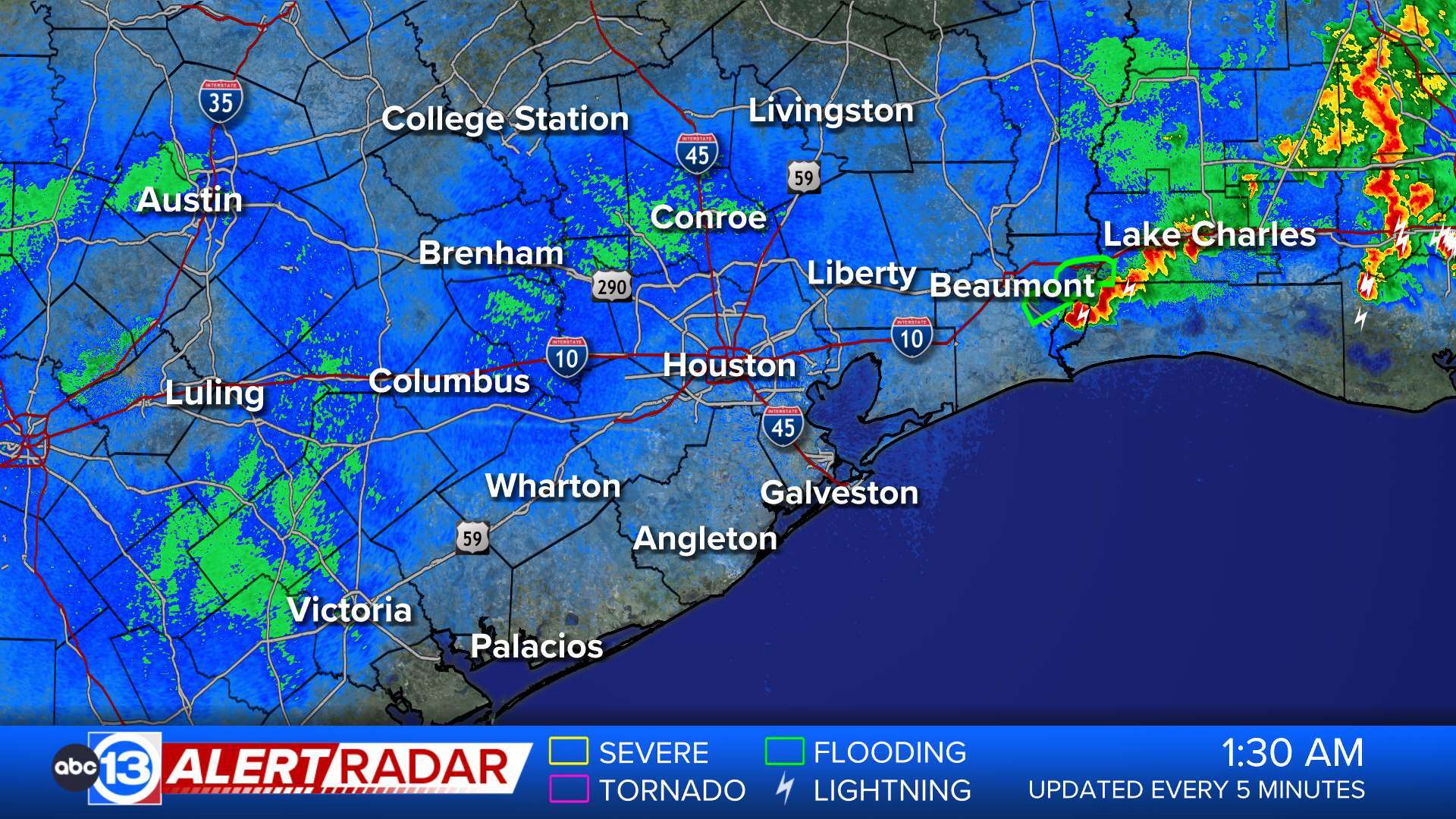 Additional storms are possible through the afternoon. The threat of severe weather should end around 6 p.m.
The storms are part of a large weather complex that will produce severe weather from the Gulf Coast into the Missouri Valley throughout the day on Wednesday.
Keep up with the forecast using our free ABC13 News App.