HOUSTON, Texas (KTRK) -- Severe storms moved through the Houston area throughout the day Wednesday, leaving damage behind.
The National Weather Service confirms that a tornado touched down in southwest Houston this morning. They determined the tornado was an EF-1 on the rating scale, which designates EF-0 as the weakest and EF-5 as the strongest. Tornado damage was reported at the Azalea Place Apartments in the 5900 block of Bissonnet.
SLIDESHOW: Storm damage in the Houston area
VIDEO: Rain coming down in southwest Houston
VIDEO: Hail coming down in Cypress area

Chief Meteorologist Tim Heller says the primary concern with the storms will be damaging winds and brief tornadoes. A few of the storms could bring small hail. Heavy rain could cause some minor street flooding.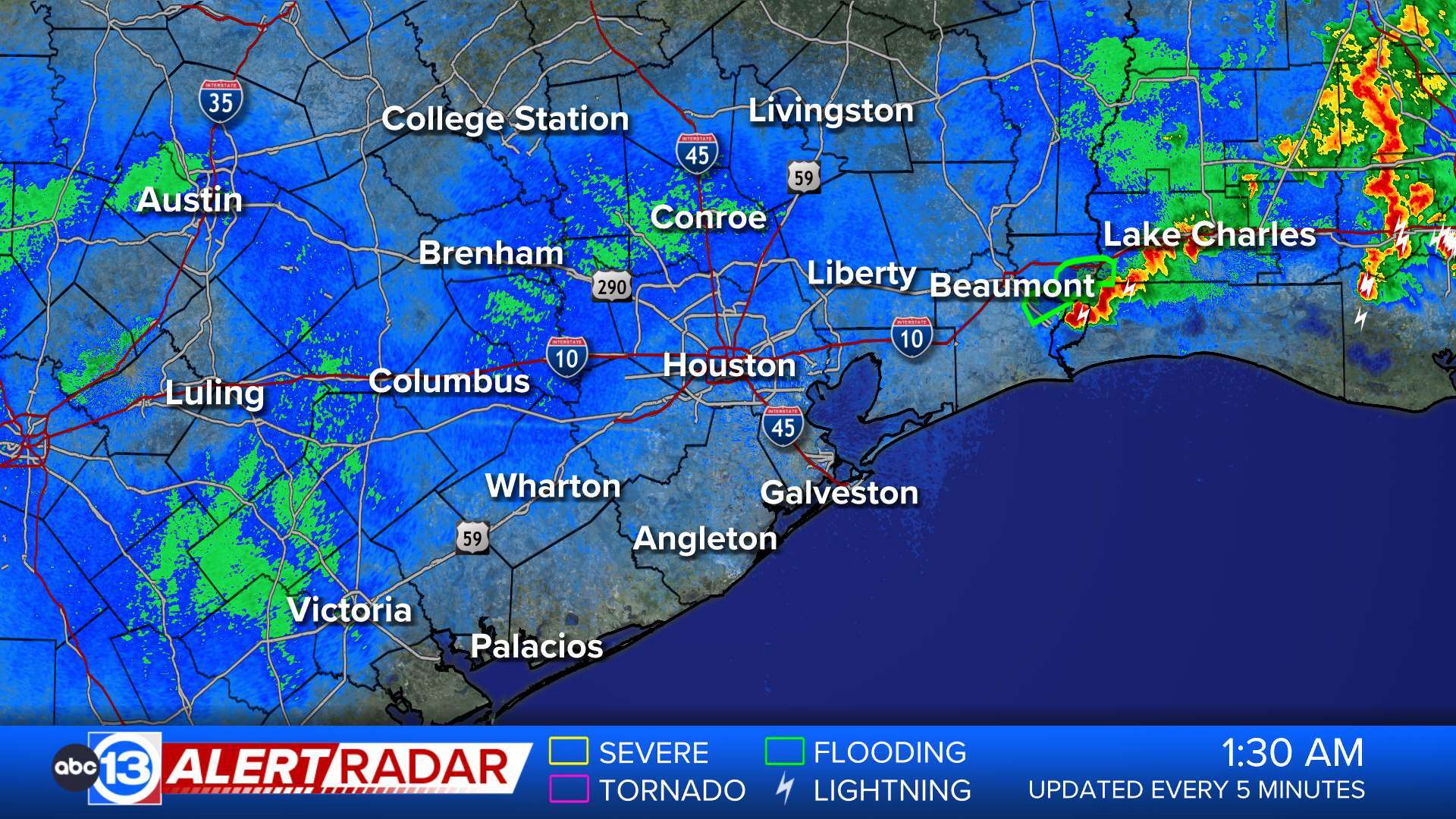 Storms are possible through the afternoon. The threat of severe weather should end around 6 p.m.
Keep up with the forecast using our free ABC13 News App.