HOUSTON, Texas (KTRK) -- Stray showers are moving across the Houston area as moisture levels continue to slowly rise.
All that moisture will give way to spotty showers tomorrow. Come Thursday, ABC13 meteorologist Travis Herzog says a large, slow moving storm system will move out of the southwest U.S. and across the High Plains later this week.
With the storm tracking well north of Houston, the chance of rain around here will be limited to scattered showers that could develop ahead of a cool front arriving Friday.
Temperatures will drop a couple of degrees this weekend with a mostly sunny sky and lower humidity for Mother's Day.
Keep up with the forecast using the free AccuWeather App.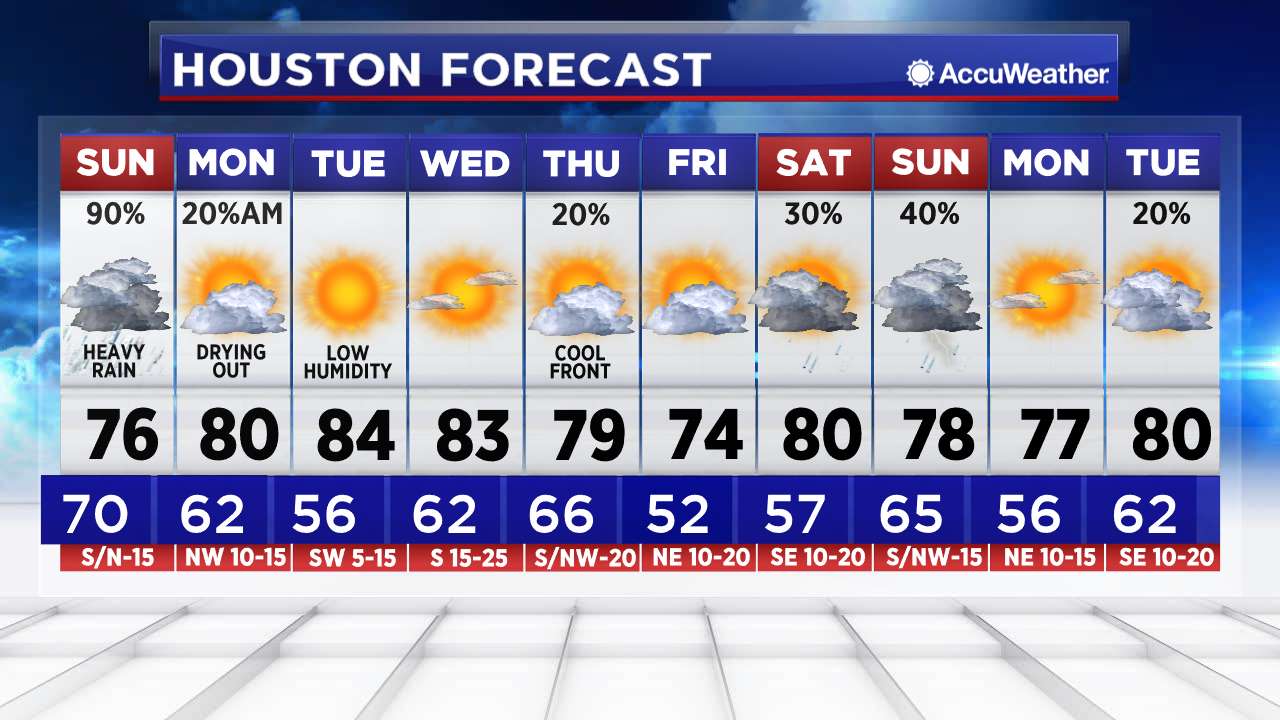 Report a typo to the ABC13 staff