HOUSTON (KTRK) -- We've learned the identities of two people killed in an early morning accident on Highway 288 this morning. Both were Katy ISD students.
The accident happened about 3am. Police say a small SUV heading south on 288 near Holly Hall went up onto the embankment and hit the pillar of the bridge at Holly Hall on the right-hand side.
Four people were in the car. Dayana Rodriguez, 17, and Abby Katherine Lee, 18, both student at Seven Lakes High School were killed. They were boht in the front seat. Two passengers in the back were taken to the hospital and should survive.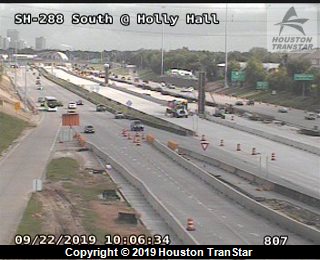 Grief counselors will be at Seven Lakes to talk to students in the coming days.
All factors of the crash, such as speed, substances, etc, are all under investigation at this time.
This is the second tragic vehicle accident this school year involving a Seven Lakes student. Back in December, Trent Weber, who attended Seven Lakes, and Cinco Ranch student Terra Kubala were
killed in a wreck
.
Keep checking back on this page to get real-time updates as this story unfolds. To get alerts for breaking news, download the ABC-13 news app for iPhone or Android. You can also get breaking news alerts sent to you by email.