HOUSTON, Texas (KTRK) --
If you drive down Westheimer, get ready for a major traffic switch today.
Crews are now moving construction from the north side of the street to the south side of the street, between Kirby Drive and River Oaks Boulevard.
That means drivers will be using the brand new lanes on the north side of Westheimer.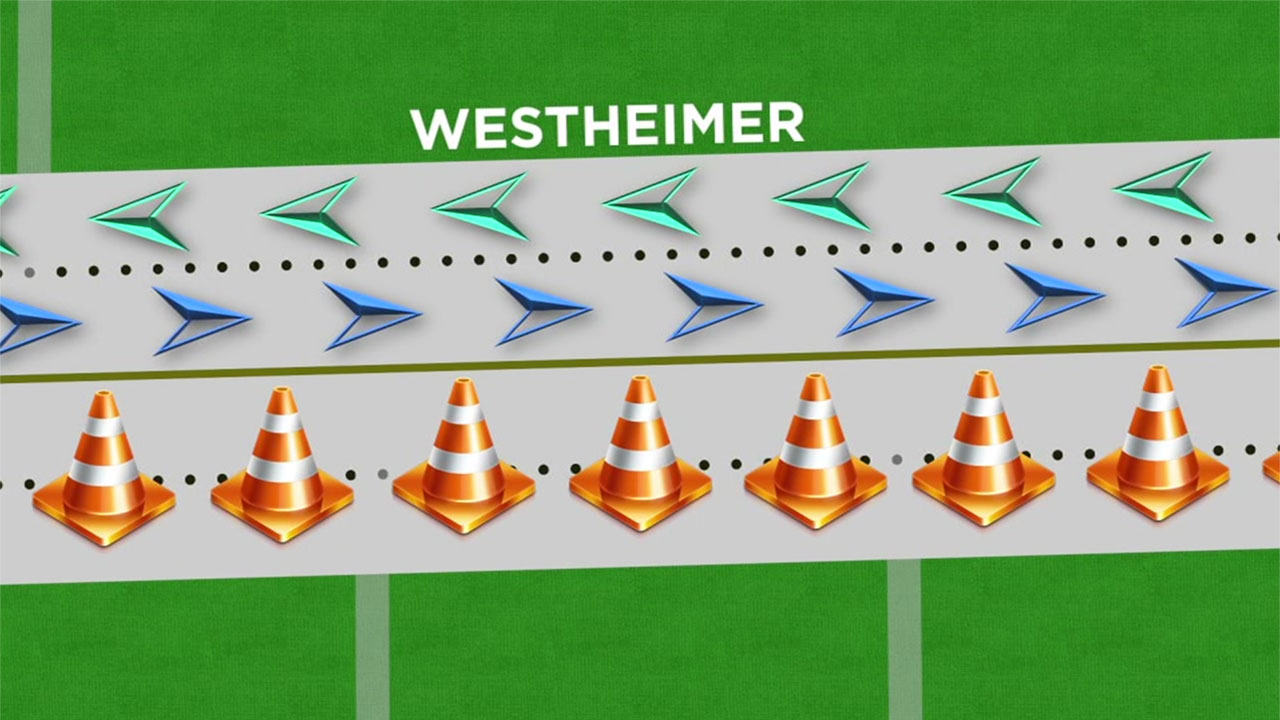 The Upper Kirby District is rebuilding the road, remodeling the 60-year-old drainage system and adding wider sidewalks.
Crews hope to be finished some time this fall.
Major lane switch planned for Westheimer
Report a typo to the ABC13 staff