The Houston Dynamo & The Houston Dash
The Dynamo moved to Houston from San Jose in December 2005 and played their first season in Houston in 2006. The club won consecutive MLS Cup championships in 2006-07 and has been one of the league's leading franchises, domestically and internationally, since its inception.
The Houston Dash was introduced into the National Women's League in 2013! Learn about the players and coach as Houston's team hunts for a championship!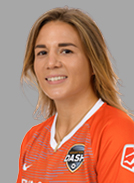 FEATURING:
Amber Brooks #22
Defender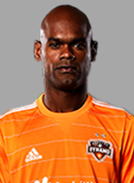 FEATURING:
Adolfo Machado #3
Defender
Representing Panama in the 2018 World Cup
Get to know Houston Dash Defender, Amber Brooks
Conozca Houston Dash Defendor, Amber Brooks
Get to know Houston Dynamo Defender, Adolfo Machado
Conozca Houston Dynamo Defendor, Adolfo Machado
SEE MORE PLAYER PROFILES