Today is the first annual National Lost Dog Awareness Day.
I remember a couple of years ago. My brother & his wife were visiting from Colorado with their three little rescue dogs, Tigger, Toby & Gilley.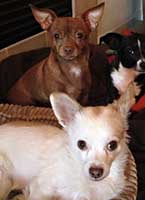 One afternoon while we were out golfing, Tigger slipped out her harness on a short walk with my dog-walker. As soon as we learned Tigger was on her own, in an unknown neighborhood, we sprung into action. We posted her picture and last known location on social media.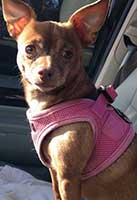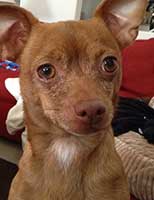 We were so lucky that day. Several people spotted Tigger and we were able to find her within minutes.
Now, Tigger is always walked with two leashes: one attached to her harness and the other on her collar. Tigger is also now equipped with a TAGG pet tracker device. This GPS device isn't cheap, but could be worth it if you have an escape artist doggie like Tigger.
I hope you never have to search for a missing dog. But, there are some things you can do now to make it more likely for you to find your furry friend. All pets, even indoor animals, should always wear a collar with your contact information, especially your phone number. Also consider microchipping your pets. Any vet or shelter can scan for a chip on a lost pet and help get that pet back home quickly.
The founders of Lost Dogs Illinois have created a "lost a dog" tab on their website with some great resources, including make your own flyers, tips for successful social media posts.
The Humane Society also has some great suggestions on what to do if your dog goes missing.
Hopefully, you never need any of these tips, but take a few minutes on National Lost Dog Awareness Day to make sure you are prepared in case you ever need to look for your dog.