FREEPORT, TX (KTRK) -- A man is dead, shot by police after a disturbance call in Brazoria County. Investigators are piecing together what exactly happened.
They say officers got called to the Garden Villas apartments in Freeport Wednesday morning. Shortly after that, an officer shot a suspect.
Officers tell us they were called to the apartment at about 11:30am for a disturbance. What happened after that depends on who you ask. But one thing is clear -- the moments after the shooting were very tense.
Neighbors, family and friends of the victim were taking out their frustrations, making it very clear they were unhappy with what happened there. Police officers were on the other side, quietly taking it all in.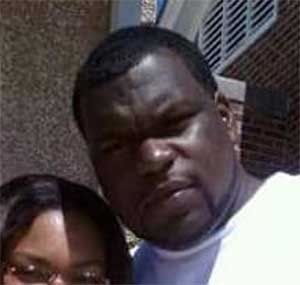 Neighbors and family members say Ron Sneed, 32, was arguing with his longtime girlfriend when an officer who was investigating a disturbance call kicked in the door and began firing his weapon. Relatives also tell us Sneed has been in trouble in the past and has been in jail, but they claim he was doing nothing wrong and was unarmed when a Freeport officer shot him four times and killed him.
"My son, he was a person and not a dog," said Sarah Sneed Bass, the dead man's mother. "They shot him down four times in the head. That, to me, that was assassination by the police."
Police say that's not exactly what happened. They say when the officer entered the apartment, he saw Sneed pointing a gun at his girlfriend's face.
"The officer saw he had a pistol in his hand," said Captain Raymond Garivey of the Freeport Police Department. "At that time, the suspect then turned and pointed the gun at the female, at her direction, at which time, fearing for her safety and her life, one of our officers discharged his weapon, striking the suspect."
Activist Quanell X came to Freeport police station, as tensions spilled over from the scene, with about 100 friends, family members and residents who wanted answers. He told those gathered that they needed to go home and that Sneed was not killed in cold blood and that the shooting was not out of line.
"It's tragic, I'll be the first one to say let's protest, let's crank this place up, let's go against these crooked cops, if this was the case," Quanell X said. "But this is not the case."
The shooting will be investigated by the district attorney's office and an outside organization.