BOSTON, MA (KTRK) -- If you hope to pull one over on police, you're going to have to try a little harder than this.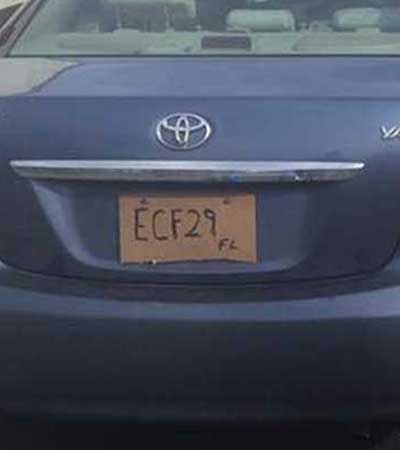 The Massachusetts state police posted this photo on their Facebook page Friday, showing a vehicle they pulled over for - you guessed it - a license plate violation.
Once the woman driving was stopped, the trooper noticed she had a warrant out for her arrest. She was taken into custody.
The woman also had a cat with her in a carrier. They were both transported to police headquarters...but only one was booked.
This isn't the only story we've posted recently about someone trying to use a homemade license plate. Earlier this year, a woman in New York allegedly tried to do the same.