HOUSTON (KTRK) -- We're expecting another wet morning in Houston, but this time the flooding rains are aimed toward Louisiana.
Click the link above to watch live streaming video on ABC13.com
Meteorologist Travis Herzog says up to 1" of rain could fall in some Houston area neighborhoods, but most will pick up less than half an inch of rain. He also says to grab your jacket as temps will be noticeably cooler than yesterday.
Temperatures will warm into the upper 60s late in the afternoon as the rain moves on and the sun pokes out for a few hours.
The extended forecast calls for more rain and storms Friday night and Saturday. After that, expect drier and cooler weather starting Sunday.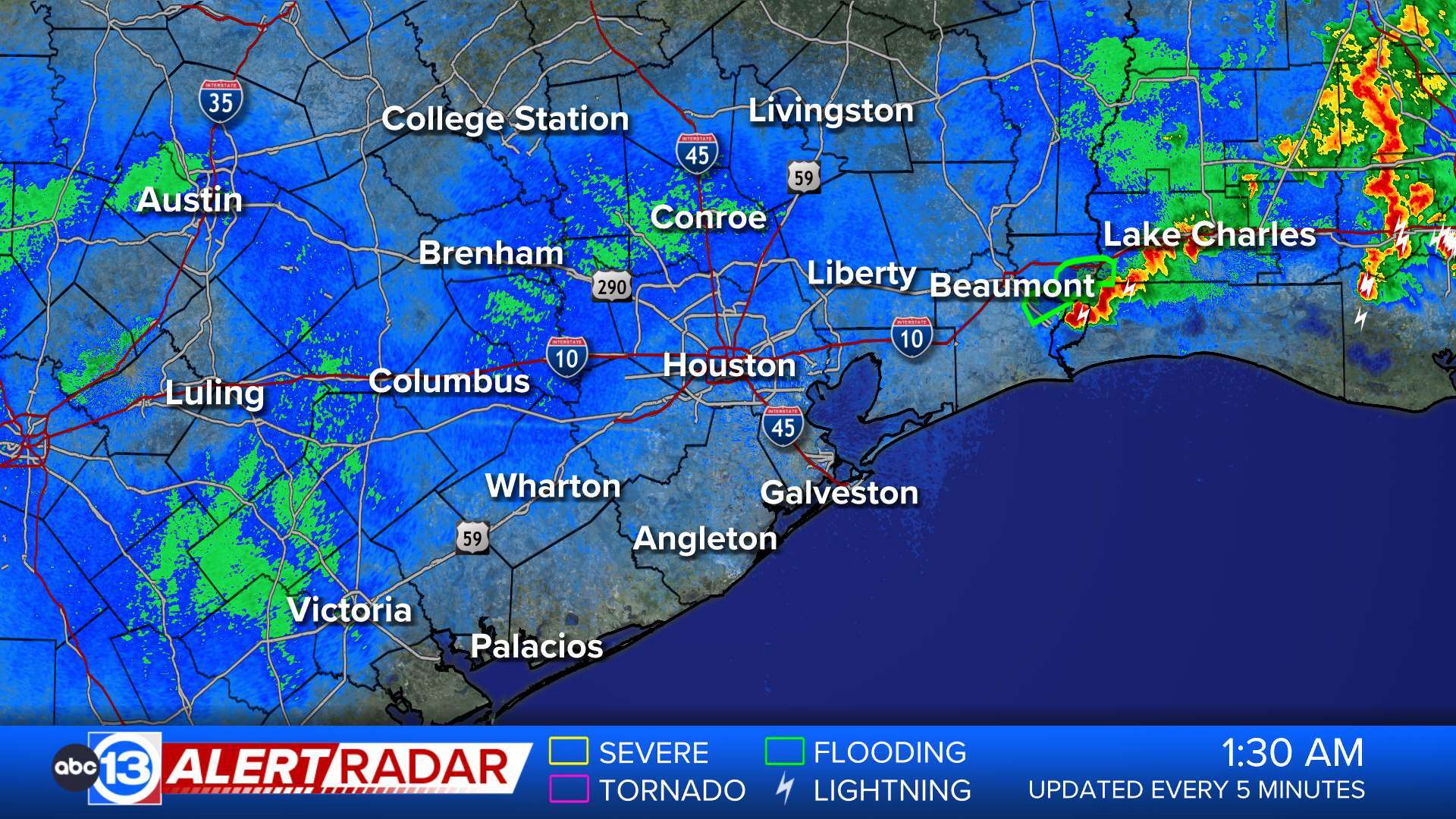 Get ABC13 Eyewitness News coverage everywhere with our free ABC13 Apps.