UTHealth House Calls
In an effort to educate the city on a variety of health topics, Mercedes-Benz Dealers of Greater Houston is teaming up with UTHealth in 2019, to bring you health-related House Calls! A series of live web chats, hosted at local Mercedes Benz dealerships, will cover different health categories that concern the surrounding communities.
Topic:
Maximizing Brain Power
Host:
Mercedes-Benz of West Houston
Date:
June 20, 6:30PM
This "House Call" will touch on Brain Health! Learn how to maximize your brain's power and to prevent memory loss and other brain issues by exercising both your mind and body.
HAVE A QUESTION? WE WILL ANSWER YOUR QUESTIONS AT OUR LIVE EVENT June 20th at 6:30pm.
ASK THEM BY USING ONE OF THE FOUR OPTIONS BELOW:
1. Enter your Question below as a comment.
2. Official
ABC13 Facebook Page
during LIVE event
3. Official
ABC13 YouTube Channel
during LIVE event
To learn more about Brain Health,
Click Here
MEET THE HOUSE CALL PHYSICIAN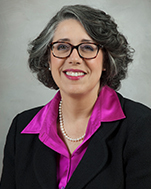 Carmel B. Dyer, MD, AGSF, FACP
Ranked one of the nation's top geriatricians, Carmel Bitondo Dyer, MD, served as a clinician, researcher, educator, and administrator for over 25 years. As executive director of the Consortium on Aging at The UTHealth Science Center at Houston and executive vice chair of the Department of Internal Medicine at McGovern Medical School at UTHealth, Dyer promotes a circle of care concept to deliver comprehensive, age-appropriate care to older adults.
SEE PREVIOUS HOUSE CALLS HERE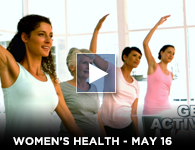 SEE 2018 HOUSE CALLS HERE

Star Motor Cars
7000 Old Katy Rd. Houston, TX 77024
(713) 868-6800
Mercedes-Benz of Houston Greenway
3900 Southwest Fwy, Houston, TX 77027
(713) 489-2111
Mercedes-Benz of Houston North
17510 North Fwy, Houston, TX 77090
(281) 305-8970
Mercedes-Benz of West Houston
1025 Hwy 6, Houston, TX 77079
(281) 492-5800
Mercedes-Benz of The Woodlands
16917 Interstate 45 South, The Woodlands, TX 77385
(936) 206-7500
Mercedes-Benz of Sugar Land
15625 Southwest Freeway, Sugar Land, TX 77478
(281) 207-1500
Mercedes Benz of Clear Lake
500 Gulf Fwy S, League City, TX 77573
(855) 720-4196