After a weekend of holiday shopping, it's time for consumers to get charitable.
Nov. 29 is Giving Tuesday. Also known as the National Day of Giving, the holiday aims to shift focus following one of the biggest shopping holidays of the year, bringing more focus to charities.
One way you can give is by making the holiday season a little brighter for those who are less fortunate. Many of our neighbors are living at or below the poverty line. Many are forced to choose between things like feeding their children and paying rent. Thousands of individuals and families are finding themselves in need.
Giving to the ABC13 Share Your Holidays Food Drive illustrates how caring people make a difference by working together to help neighbors. Your donations and financial contributions help the Houston Food Bank warm the holiday season for our neighbors most in need. Share Your Holidays and help make the season brighter. Donate now through December 9th by bringing non-perishable food items to one of our many collection sites listed below.
If you would like to request a donation of food, call the Houston Food Bank. For English call 713-547-8692. For Spanish, call 713-547-8693
A gift of $1 provides 3 meals for a hungry child, senior or adult.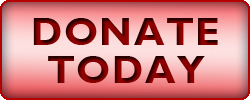 For more information on
Share Your Holidays
and how you can make a difference with the Houston Food Bank,
click here.
Be sure to use the hashtag #GivingTuesday and #ABC13SYH to encourage your friends to learn more so they might give, too.