WRIGHTSVILLE BEACH, North Carolina (KTRK) -- As if on cue, the Carolina coast was stunningly pretty on Wednesday night, the sunset shining off expensive beachfront homes in dozens of shades and colors.
It's just too bad there weren't many people left in Wrightsville Beach to see it.
Bill King owns a vacation home one row off the beach here. He spent the last four days painstakingly changing pre-fab hurricane shutters on every window and door of his house.
It is, he told Eyewitness News' Ted Oberg, one per hurricane category. Just before dark, the last piece was on and he was off.
"I am ready to be out of this preparation and now it's time to wait," King said.
LATEST RADAR IMAGE: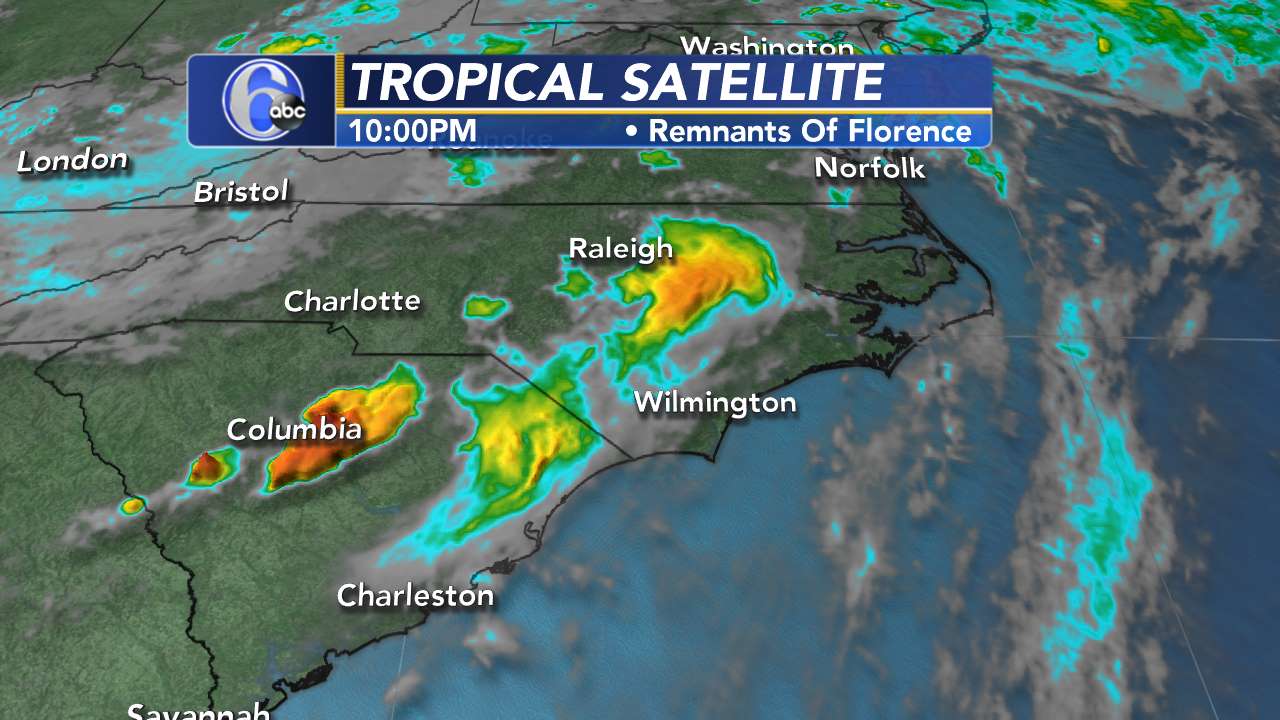 As he drove off the islands, utility crews shut water service off. Town managers said in a press release earlier this week electricity would be turned off as well.
As darkness fell over a mostly deserted town, Wrightsville Beach police were blocking the entrance to the only bridge on to this barrier island. A mandatory evacuation is in place as of sundown.
We found just one beach resident hanging on as we drove the dark streets. He is insisting it isn't lonely being the only one for blocks with a major hurricane still bearing down.
"Ha. Lonely?" Robert Kirkland told ABC13, "It's nice actually. (My neighbors) all left, which is kind of odd."
WATCH: Residents prepare for Florence
While Hurricane Florence's intensity is now slightly diminished and its course changed track slightly Wednesday, this coast still faces a huge punch from the now Category 3 storm.
For days, everyone from state governors to friends to police officers have encouraged more than a million coastal Carolinians to leave the beach.
Robert ignored them all, deciding if he is going to be trapped by rising water, he'd rather be trapped in his home than away from it.
As we left, we asked what he has to sustain him through the storm.
"I got groceries today, filled up my hot tub." Pausing, he uttered, "I can get by."
Tropical storm force winds are expected shortly after sunrise.
Follow Ted Oberg on Facebook and Twitter.