HOUSTON (KTRK) -- Whether Dad likes a cold beer or a bubbly soda, this fun DIY is a great gift that any kid would love to create for him. You may even have most of the items lying around the house to create this easy DIY Bottle Opener.
This is also a great gift idea that Dad would love to build with you. As always, remember to get creative and have fun. For more craft ideas, please visit www.craftingwithadeina.com. Items Needed Fence plank (you can get these at Lowe's) "screws or nails Screwdriver Hammer Americana antiquing medium Any color of Americana brand acrylic paint or patio paint Sponge brush Antique bottle opener (I searched all over and the only place I could find one was Hobby Lobby, but you may find one at an antique store too.) Saw (or you can have the wood cut at Lowe's First you will want to cut your wood.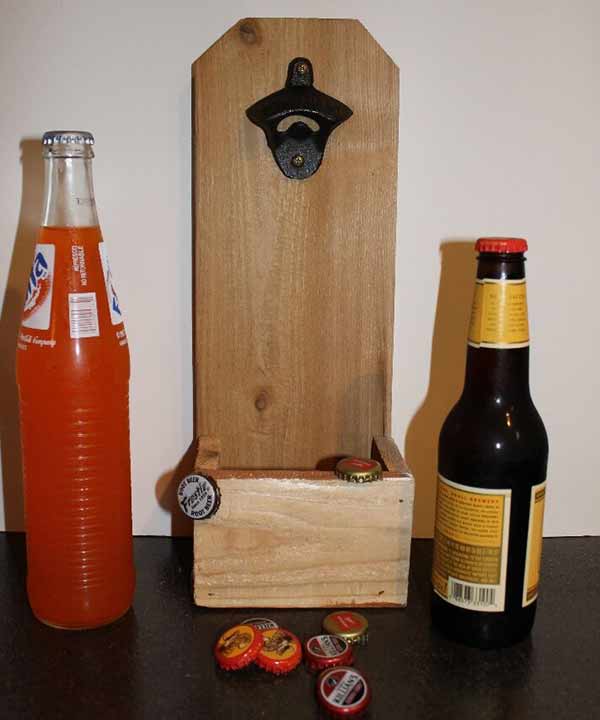 I measured fence plank for the back part of the craft at 14". For the sides of the box, I measured and cut them at 3" x 3" each. For the front of the box it measured at 5 " x 3 ".
And for the bottom of the box I measured it at 5 " x 3 ". After you have cut all of your pieces, now you can paint it. You can paint it any color you want, I like to use the Americana antiquing medium so that you can still see the wood grain. You just mix equal parts medium with your choice of color. If you will be placing this gift outside, then be sure to use an outdoor sealer on the wood after it has dried.
To put the bottle open together, you need to screw the antique bottle opener to the top ofthe long wood plank, then you can use nails or screws to put your bottom box together and then nail or screw it onto the back part of the fence plank, this is where dad's help will come in handy... Next, buy dad a six pack of his favorite beer or soda and now you have the perfect gift.