Durham -- Most of us look forward to the weekend as a time to kick back and relax, but a third-grader in Durham, N.C. is using hers to launch a nationwide campaign to help kids in need.
Ava Forrest got the idea for "Lemonade for the Least of These" after visiting
Hannah's Hope
, an orphan transition home in Addis Ababa, Ethiopia, where her family adopted her brother Judah. The trip had a big impact on her.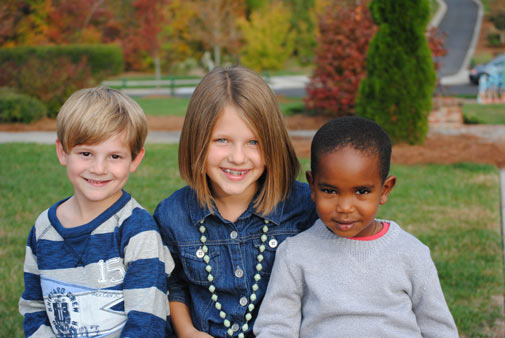 "When we were on the flight coming back," Ava said, "I was telling my mom that it really made a difference in my life."
To raise funds to help support Hannah's Hope, Ava decided to put a spin on an already well-established and beloved pastime: the lemonade stand. Instead of setting up a stand by herself, she wanted to encourage other people to sell lemonade all on the same day. It was a simple concept that picked up traction right away.
The name "Lemonade for the Least of These" comes from a Bible verse, Matthew 25:40, where Jesus tells his followers, "The King will reply, 'Truly I tell you, whatever you did for one of the least of these brothers and sisters of mine, you did for me.'"
Ava said that she learned "not to take anything for granted" after visiting Ethiopia.
"Don't say 'I'm starving' when you're hungry, because the people there, they are starving," Ava said.
She added that before Judah went to live at Hannah's Hope, he was "very skinny," but after a few months of living at the home he became a healthy weight.
Ava and her family started a
blog
to explain how people can raise money and to share their adoption experience with Hannah's Hope. Through Instagram, Facebook and family and friends' blog posts, "Lemonade for the Least of These" has spread nationwide. People who have registered through the blog represent at least 16 states.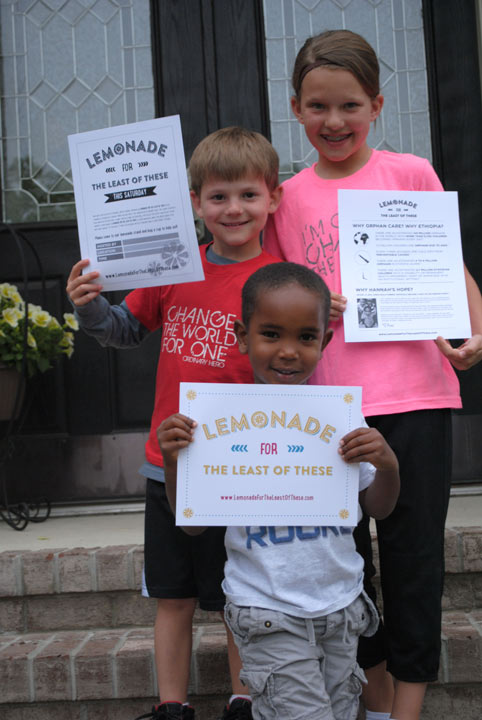 The Forrest family chose May 17 as the kickoff, because that's the day Judah officially joined the family. Ava, Judah, and their brother Marshall will set up a stand at their house at 4 Wooten Court in Durham from 10 a.m. to 1 p.m., while hundreds of others host stands around the country. Ava says participants can hold their lemonade stand whenever they like, and if they don't want to sell lemonade, they can donate directly to the cause.
Ava said that starting this organization has shown her that anyone can do something for others.
"You're never too young," Ava said, "or too old to make a difference."
Report a Typo
null