The Houston Livestock Show and Rodeo Parade takes over downtown Houston on Saturday, March 4. Watch live coverage on ABC13 and streaming video from multiple camera angles on ABC13.com
The parade route begins at Bagby and Walker Streets, travels up to Travis, then over to Bell Street. The parade turns on Bell Street to Louisiana Street, before turning on Lamar Street, and ends at Lamar and Bagby.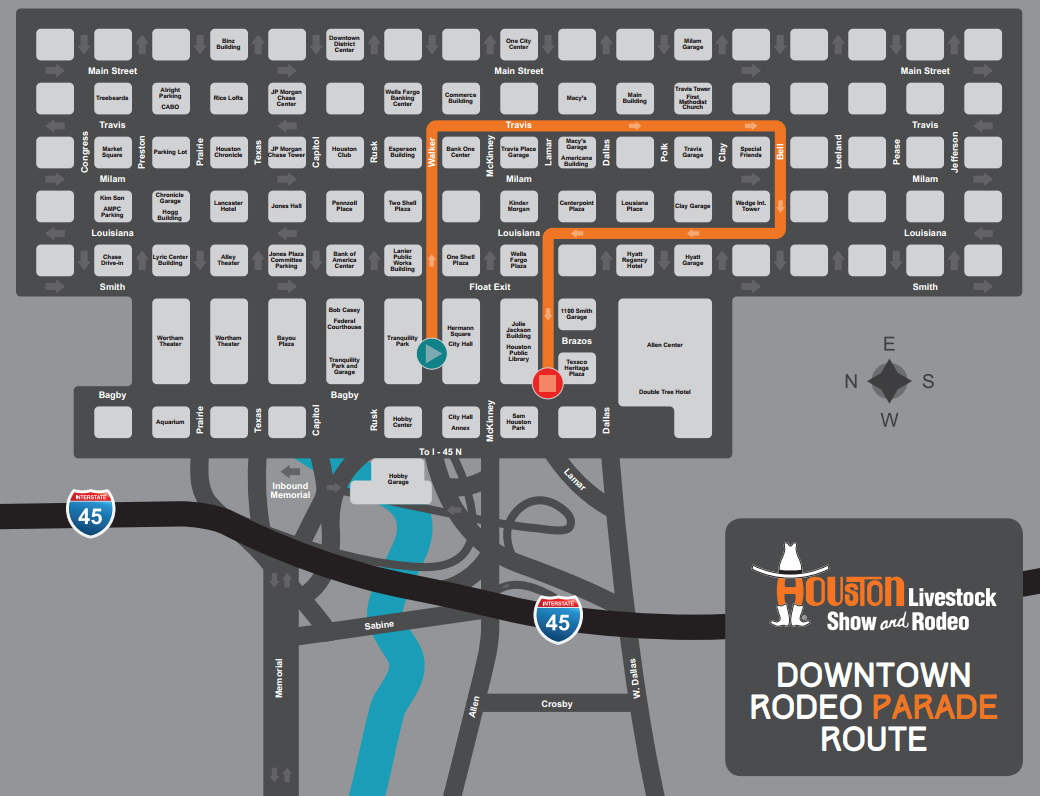 Expect streets to be closed Saturday morning of the parade and Rodeo Run, beginning at 8:30 a.m. Streets will open after the events finish in the afternoon around 2 p.m.
Public parking garages in the downtown Houston area and the Theater District are available to parade viewers. Please prepare for each garage to have its own parking fees.
PHOTOS: See how much fun was had at last year's Houston Livestock Show and Rodeo Parade