QUEENS, New York -- A neighborhood in New York is on edge after two men claiming to be UPS deliverymen with a holiday package shot a man at his home Thursday morning.
It's pretty routine to see a UPS crew this time of year. So when the buzzer sounded Thursday morning, and then two men knocked on their door posing as delivery people, Mohibul Islam didn't suspect a thing, until the gunfire.
"I saw the blood, everything on the wall, and thought, 'Oh I'm finished, he shoot me in my head I'm dying now, '" Islam said.
Islam, 53, was shot in the leg, but the man who had forced his way into the apartment, was now going after Islam's wife.
"He shoot my wife. The bullet went by the top of her head, but it did not touch her," Islam said.
His young son saw it all happen.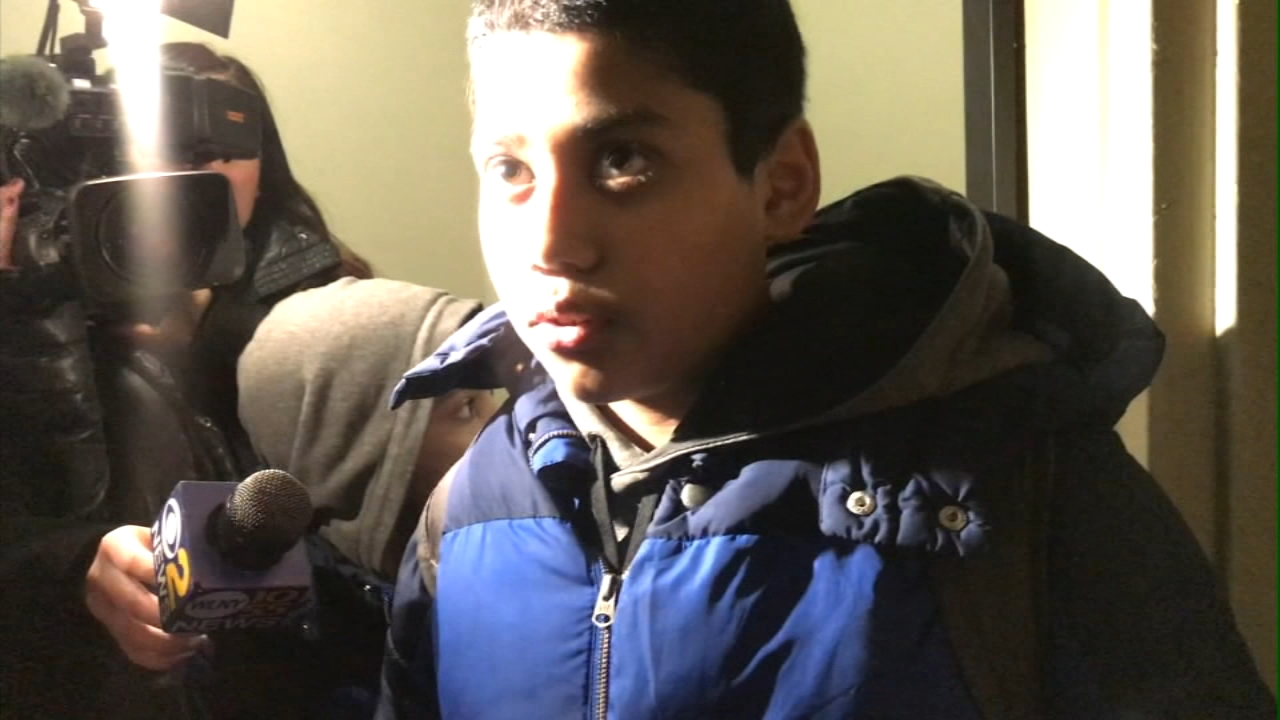 "He thought it was the UPS guy because he had a box and he had the uniform and everything," the son said. "So he pushed my dad, he came into our house and locked door."
Neighbors said the attackers were apparently buzzing all of the apartments in their building, and apparently someone let them in. The men then knocked on several doors before getting to the victim's first floor apartment.
Neighbors heard the two volleys of gunshots.
"This morning by 10:00 o'clock I heard the shot and I kept hearing somebody say, 'Help, help,' a lot of noise, I step down and he's shot in the legs with blood coming out, and he said, 'Somebody shoot me,'" said Sherif Oby, a neighbor.
The gunman and a second man who was the lookout, ran and are still on the loose. Neighbors all say the neighborhood is generally quiet and they had always felt safe until now.
"This is very, very nice and safe neighborhood. We're really shocked. I'm going out to buy some locks for the inside because I have four kids and I don't want to take the chance," Oby said.
Police spent several hours Thursday collecting evidence, reviewing surveillance, and interviewing witnesses as the search for those two gunmen continues.
Investigators said they have not yet been able to determine a motive for the violent ambush.
Report a typo to the ABC13 staff