HOUSTON (KTRK) -- A major accident involving a wrong way driver and an 18-wheeler shut down the 59 Eastex Freeway outbound lanes at Laura Koppe for several hours this morning. All lanes are back open.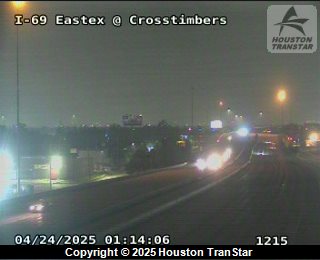 The crash happened just after 3:30am this morning. Police say a black pickup was going southbound in the northbound lanes of the Eastex Freeway. As it was going southbound, it struck an 18 wheeler going northbound in the correct lane of travel.
As a result of the collision, the pickup truck driver died at the scene. The operator of the 18-wheeler was transported to a local area hospital with minor injuries. That driver is expected to survive.
Witnesses also tell police they saw dump truck or a garbage type truck strike the back of the 18-wheeler after the crash. That driver left the scene. Police are still searching for that truck.
MORE: Tips on how to protect yourself from wrong way driversKeep checking back on this page to get real-time updates as this story unfolds. To get alerts for breaking news, download the ABC-13 news app for iPhone or Android. You can also get breaking news alerts sent to you by email.