The 2018 Winter Ball featuring The Women of Distinction
Our community has undergone and continues to undergo a very difficult time in the wake of Hurricane Harvey. The non-profits in our city play a vital role in helping people and they, along with the Crohn's & Colitis Foundation will continue to provide much needed services to Houstonians. At the Crohn's and Colitis Foundation, the patient's well-being is central to their mission. During a time of crisis, managing Crohn's disease and ulcerative colitis can be even more difficult. The 2018 Winter Ball featuring the Women of Distinction benefits this organization, United to Care and Cure.
ABC13 and the Crohn's & Colitis Foundation are proud to recognize Houston-area women who go above and beyond to make our community better. We happily introduce you to this year's group of special women, listed for you below.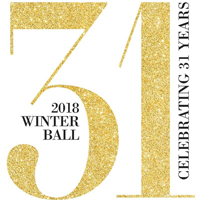 Women Making A Difference
Below, you will find the list of the Honored Ladies!
____________________________________________
Meet our 2018 ABC13's Women of Distinction
Portraits by Gittings