HOUSTON (KTRK) --
Strong thunderstorms are leaving flooding rain across parts of Houston.
A warm front moving in from the Gulf is triggering severe thunderstorms in the warm winter air. A few of the storms could even contain large hail. An isolated tornado cannot be ruled out.
Travis says a more powerful Pacific storm system will blow into Texas this weekend, bringing a small chance of more hailstorms Saturday afternoon, followed by a windstorm Saturday night and Sunday morning. Winds are expected to range in the 20-40 mph range Sunday with gusts up to 55 mph, especially offshore. Gale watches have been posted for our local waters for the weekend.
These winds will blow in a cooler, drier Pacific air mass, pushing temperatures back to normal Monday with lows in the 40s and highs in the 60s.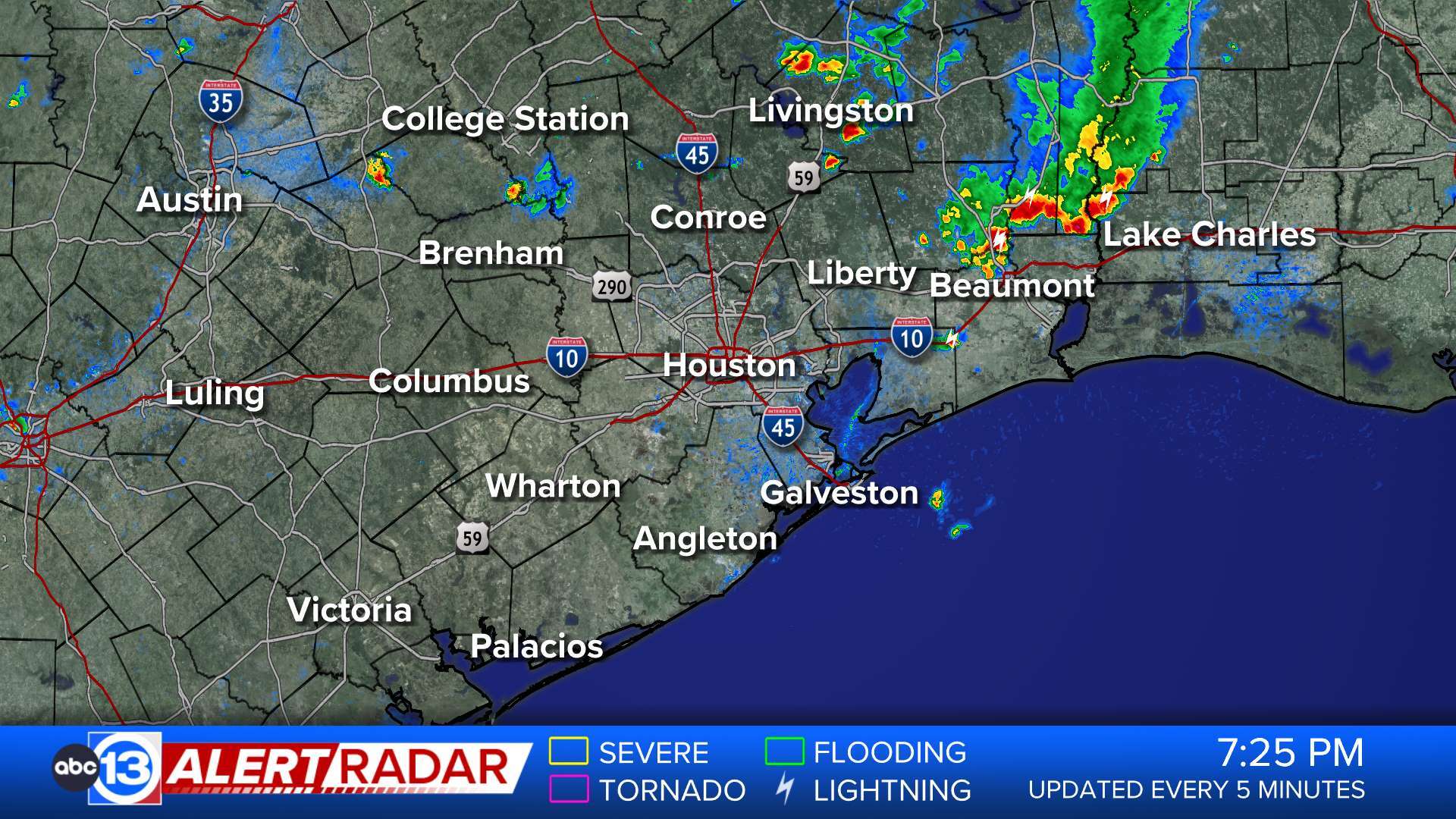 Get ABC13 Eyewitness News coverage everywhere with our free ABC13 Apps.