HOUSTON (KTRK) --
You don't have to spend a lot of money to enjoy a great bottle of wine. Whether you like red or white or even something bubbly, I've got you covered.
My favorite red wine is 'E' red wine from Spain. This is part of wine maker Dave Phinney's 'Locations' series. The wine is widely available for around $15.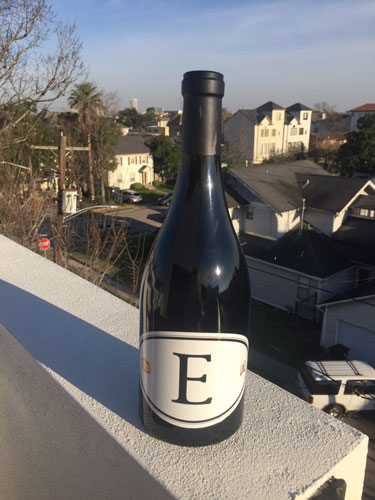 There are a bunch of other fun wines in the 'Locations' series -- 'I' for Italy, 'P' for Portugal, etc. I have tried quite a few of these, they have all been quite nice, especially at the sub-$20 price point.
My favorite white wine is the Mulderbosch Chardonnay. This wine is also widely available for around $15. There are several vintages for this wine, all very good, but some years cost more than others. Buy the year that corresponds to the amount of money you want to spend.
I have served both of these wines at dinners and parties, and I haven't gotten any complaints on either one. You can find both of these at most wine shops and even many grocery stores.
If you want to spend a bit more here are some other wines I like:
Red: Federalist Dueling Pistols, this runs about $40
White: Cakebread Cellars Chardonnay, this runs about $45
Do you like something festive and sparkly?
To save a little money, consider Prosecco instead of champagne. Prosecco is typically way less expensive than champagne. These two bubblies are made from different grapes from different parts of Europe. Don't get me wrong -- I like champagne, but I also really like Prosecco, and at half of the price of champagne, I'm more likely to buy Prosecco.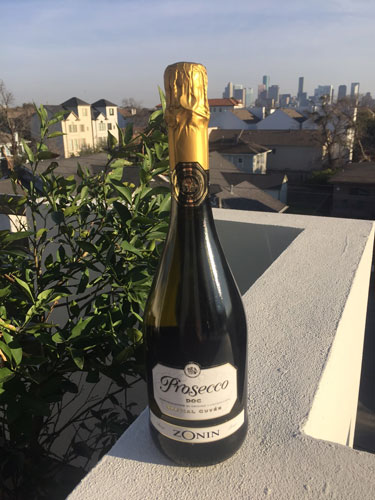 I don't have a favorite Prosecco, so try one that looks fun to you. If you (or your lovely) aren't big drinkers, try mixing your Prosecco with fruit juice. My favorite mix right now is half Prosecco, half ruby red grapefruit juice. So yum! But you can try other flavor combinations like orange or pomegranate juice.
My final bit of advice: don't be afraid to ask for suggestions and to try new wines. I have found wine shop employees very helpful. They don't mind at all steering you towards tasty wines that are within your budget. The way I found my two favorite wines was by only purchasing under $20 bottles of wine for several months. Truthfully, I liked a lot of the ones I tried.
Good luck!
Here's the list of the wines we talked about on television:
EXPENSIVE RED:
NAME: Trinchero Napa Valley Red Wine 2012
COST: ABOUT $70
MID-RANGE RED WINE
NAME: Federalist Dueling Pistols
COST: ABOUT $40
CHEAP RED WINE
NAME: "E" RED FROM LOCATIONS WINE
COST: ABOUT $15
EXPENSIVE WHITE WINE
NAME: Louis Latour Puligny-Montrachet 1 er Cru
COST: ABOUT $75
MID-RANGE WHITE WINE
NAME: Cakebread Cellars Chardonnay
COST: ABOUT $45
CHEAP WHITE WINE
NAME: Mulderbosch Chardonnay
COST: ABOUT $15
SEE ALSO: This 'magic wand' could prevent wine hangovers